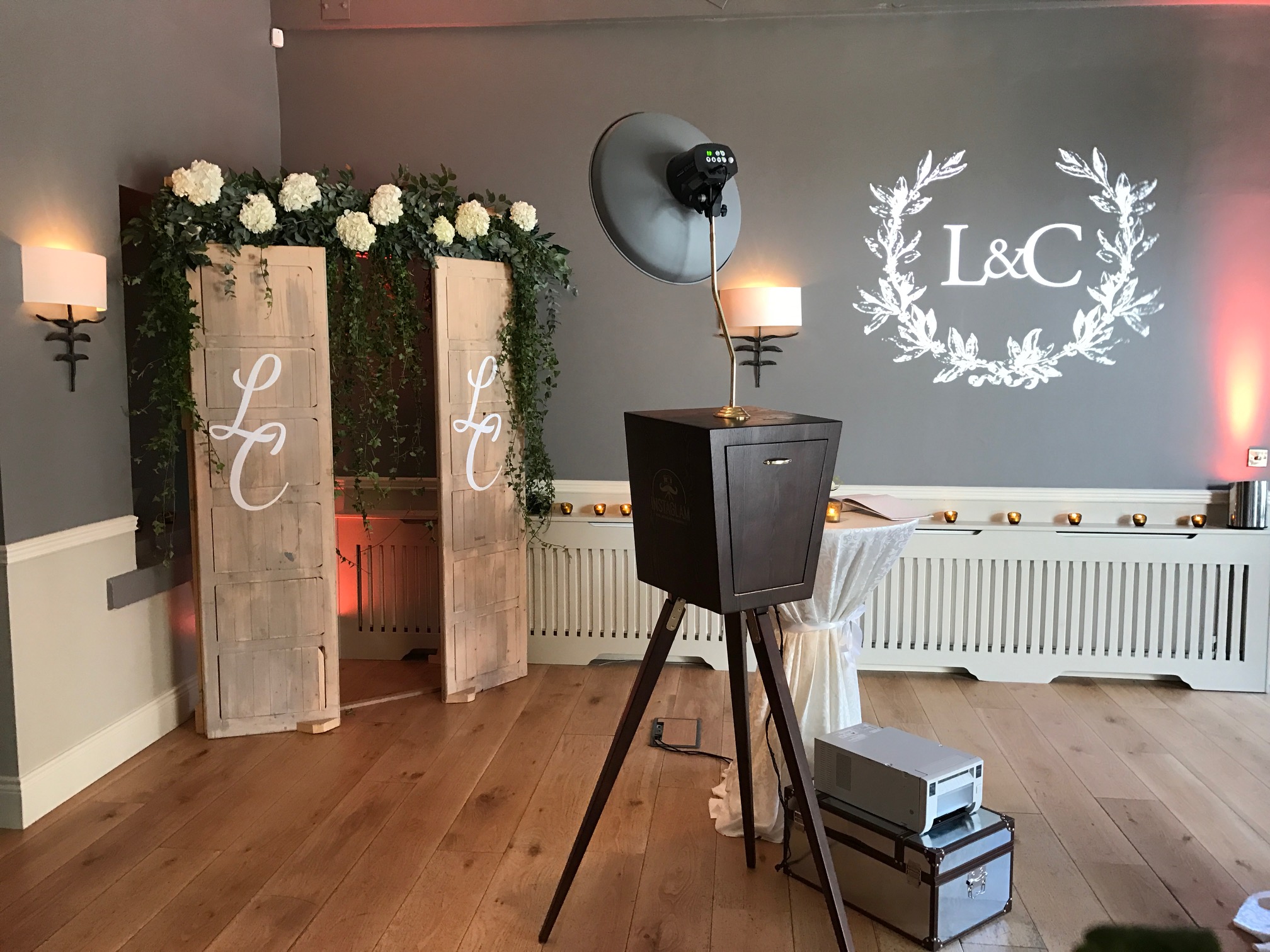 Unlimited Photo sessions all night long
For the time that you've hired the photo booth, you can use it as much as you like. Want a photo with your partner? No problem. Want a photo with that waiter serving your table? Go for it. Partner AND the waiter? Why not?! It's your booth, use it all you like. After each session, we'll print you a set of duplicate prints, one for your wedding guestbook & one for you all to take home!
Plan your event
Cherish the Memories with our Guestbook
It's all about saving those special moments, this is why Instaglam will provide you with one of our bespoke Wedding guestbooks to keep a copy of each and every picture from your Special Day accompanied by a hand written message from all your nearest & dearest!
Testimonials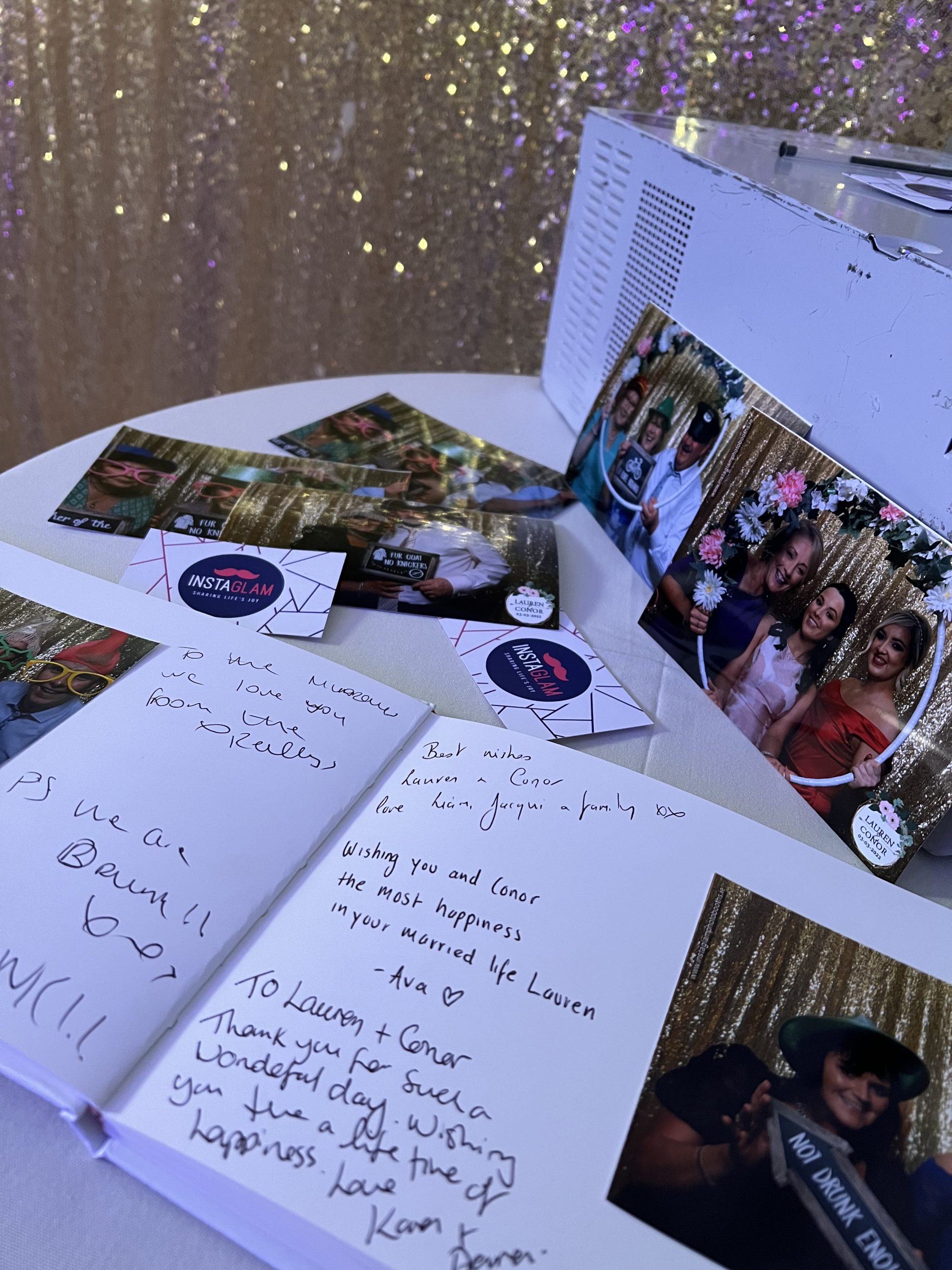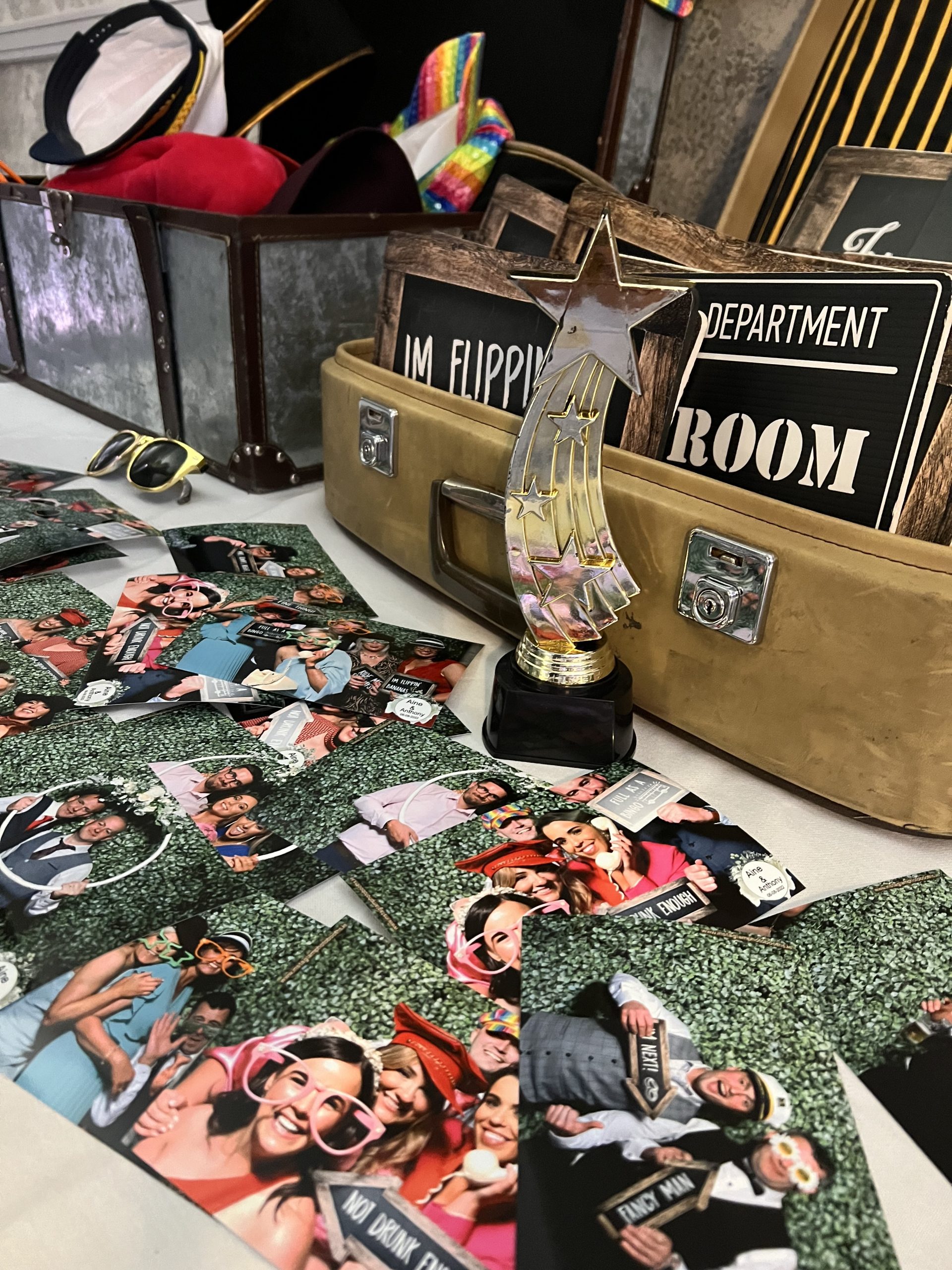 Oh WOW Props!
Let's be real, It wouldn't be a photo booth without props! We've literally scoured the world over for hands-down the best props & signs you can get. Having a themed event? Let us help you find some stuff that will really step things up a notch from our vast collection!
Image gallery
GLAM it up – backdrop!
Our backdrops are big, bold and fun! We've created a range of backdrops that will look amazing at any party. But hey! don't let us get in the way of a good time – we're totally open to suggestions. If your venue has a kickass wall, let's use that. Feeling crafty? Why not try making your own creation.
View backdrops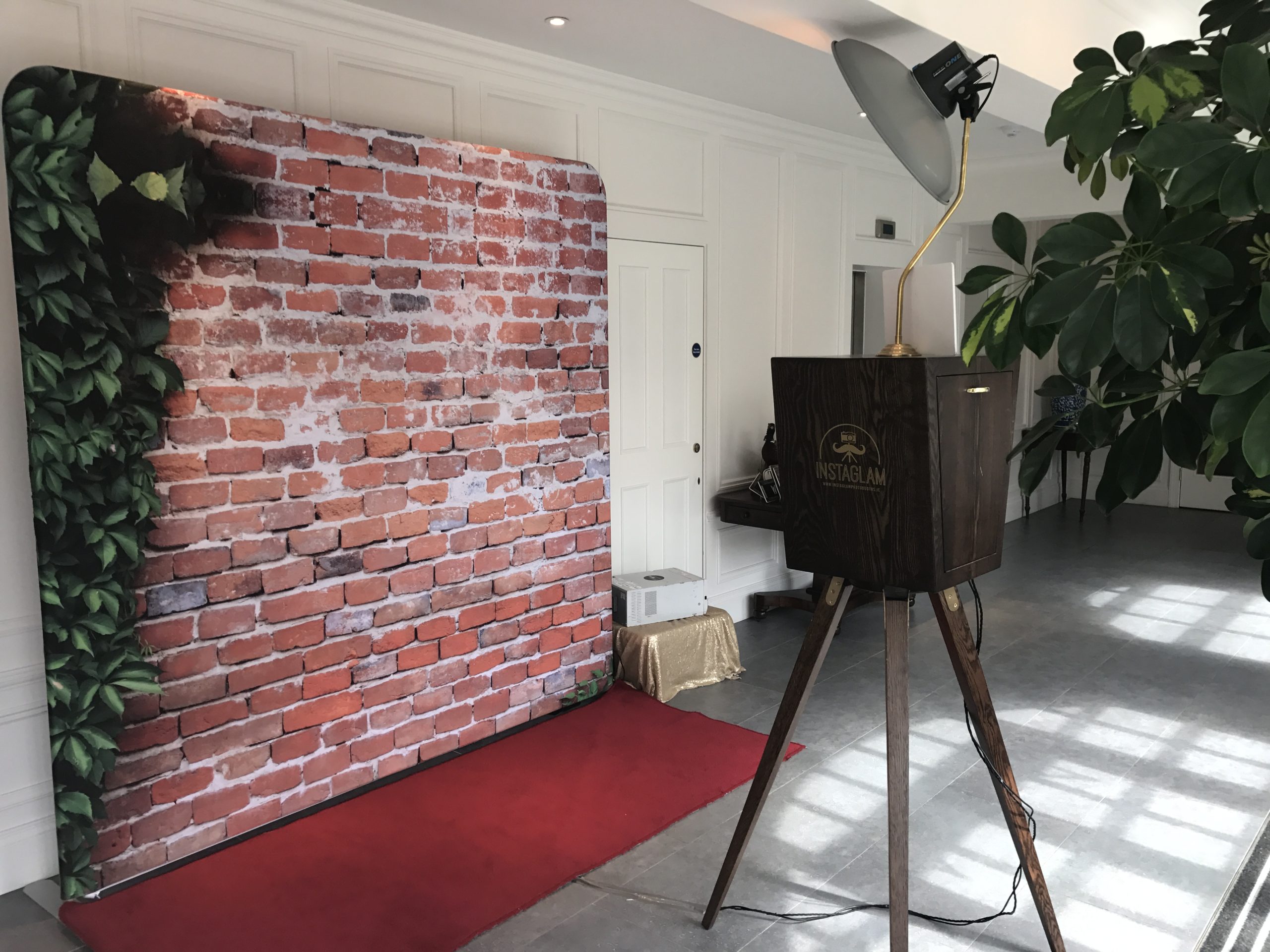 Image Gallery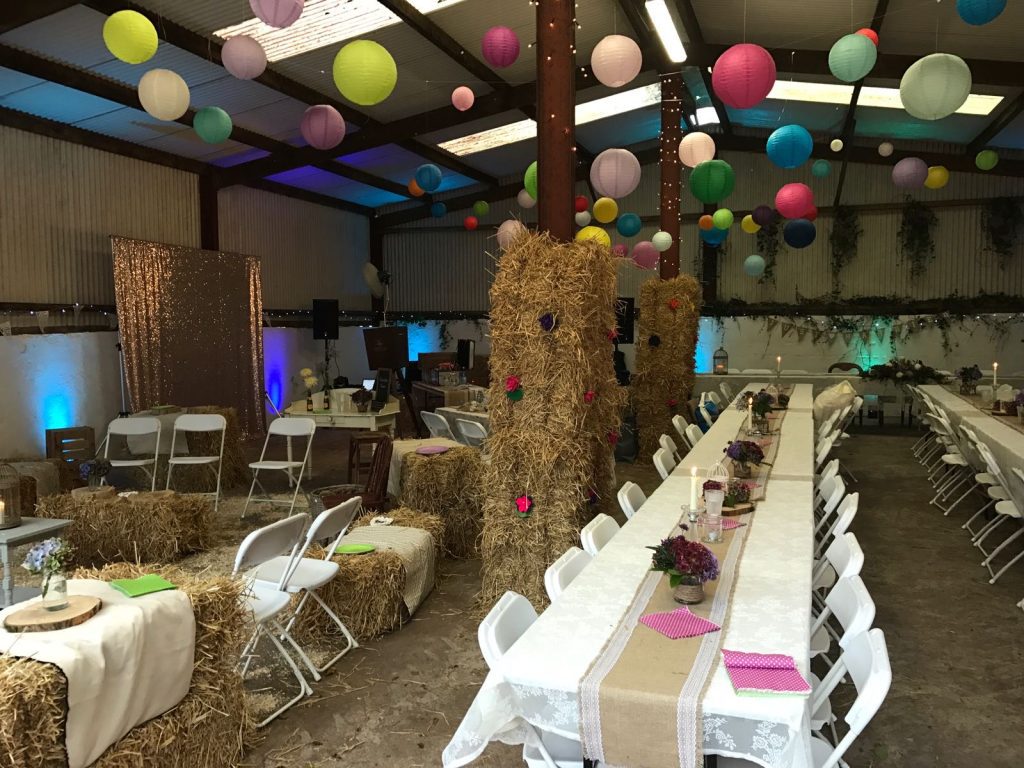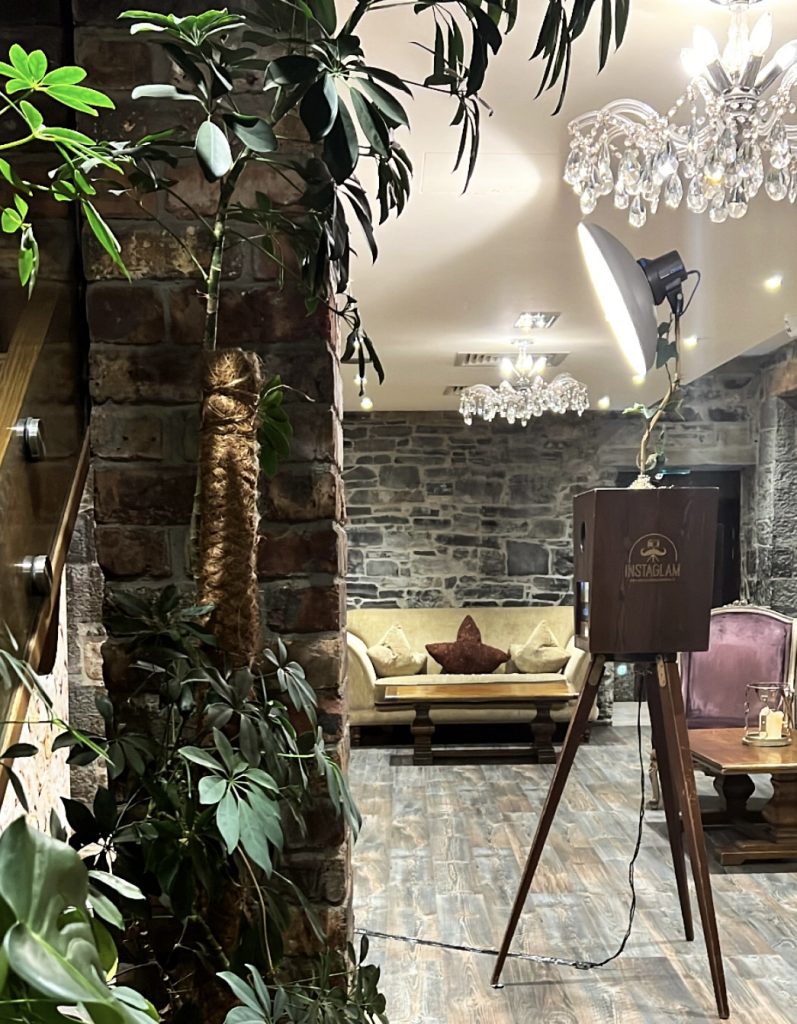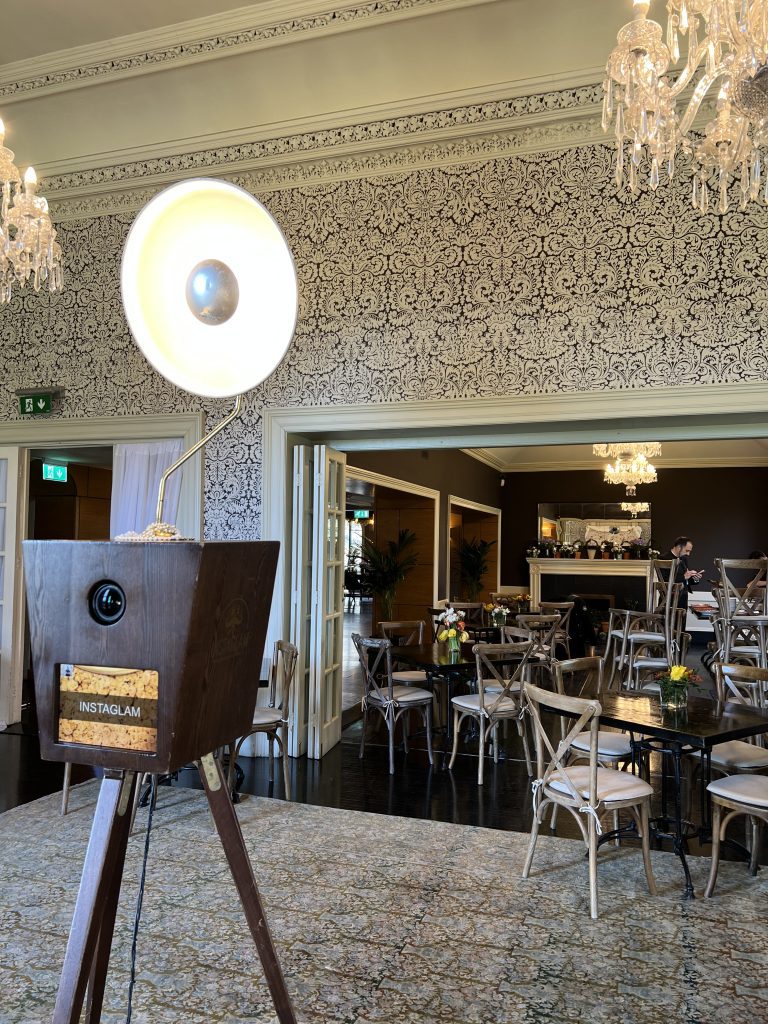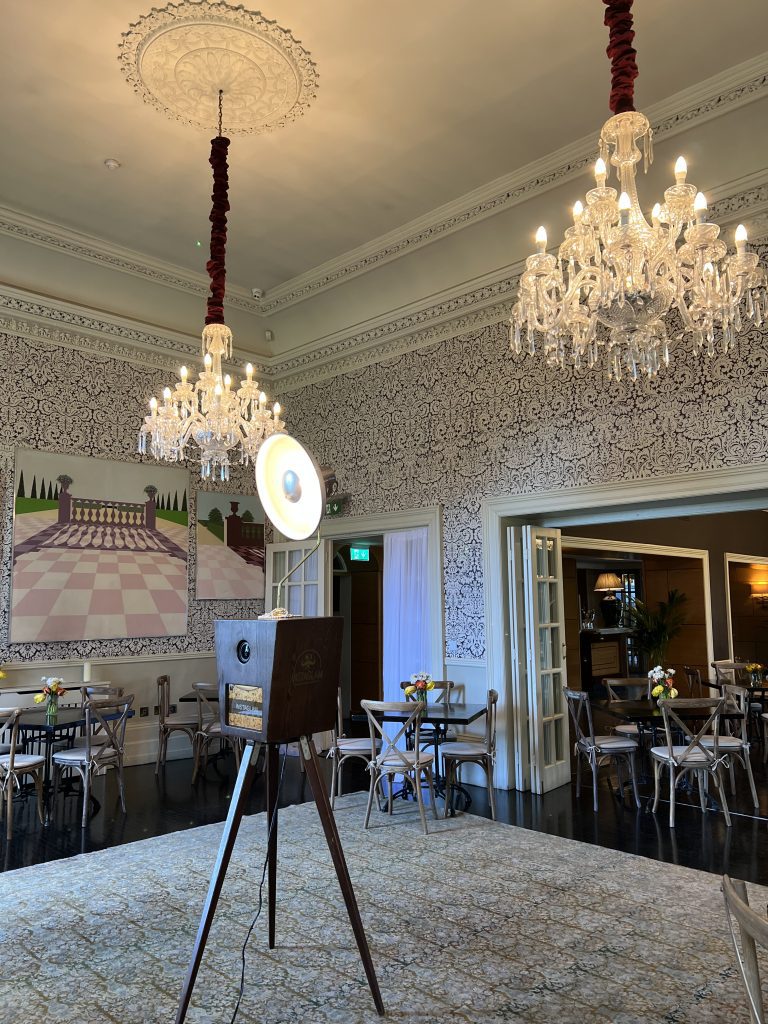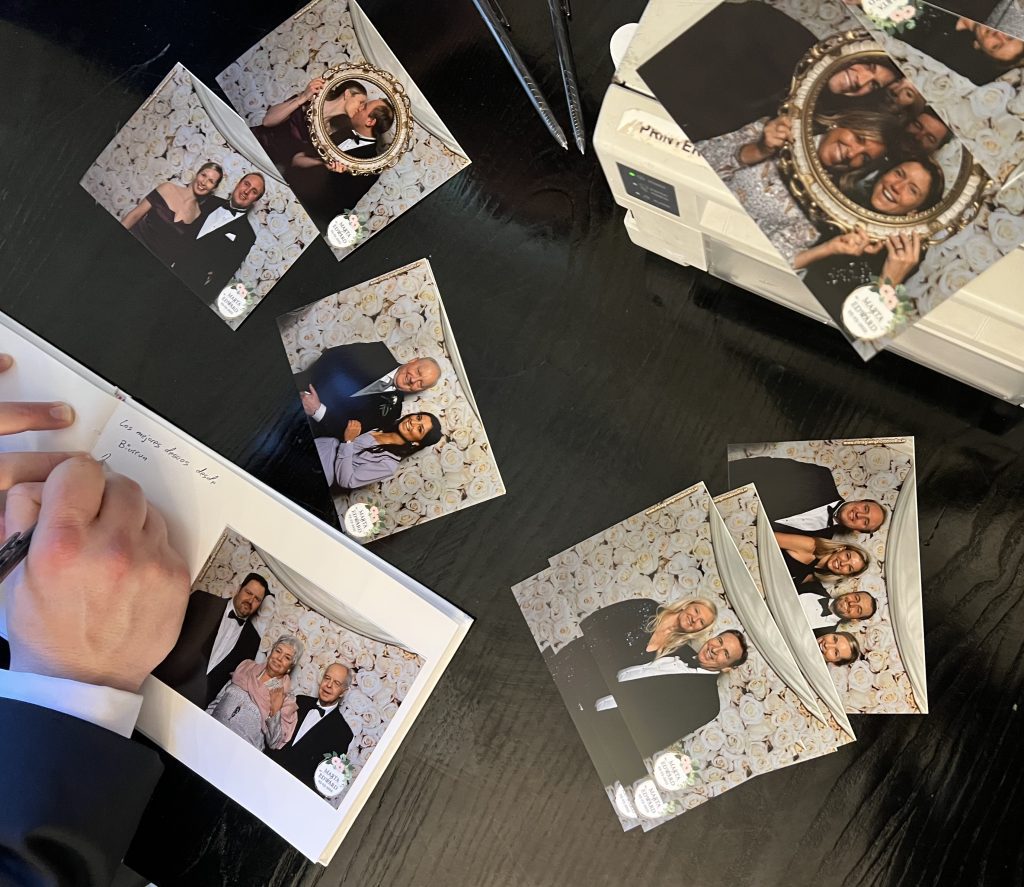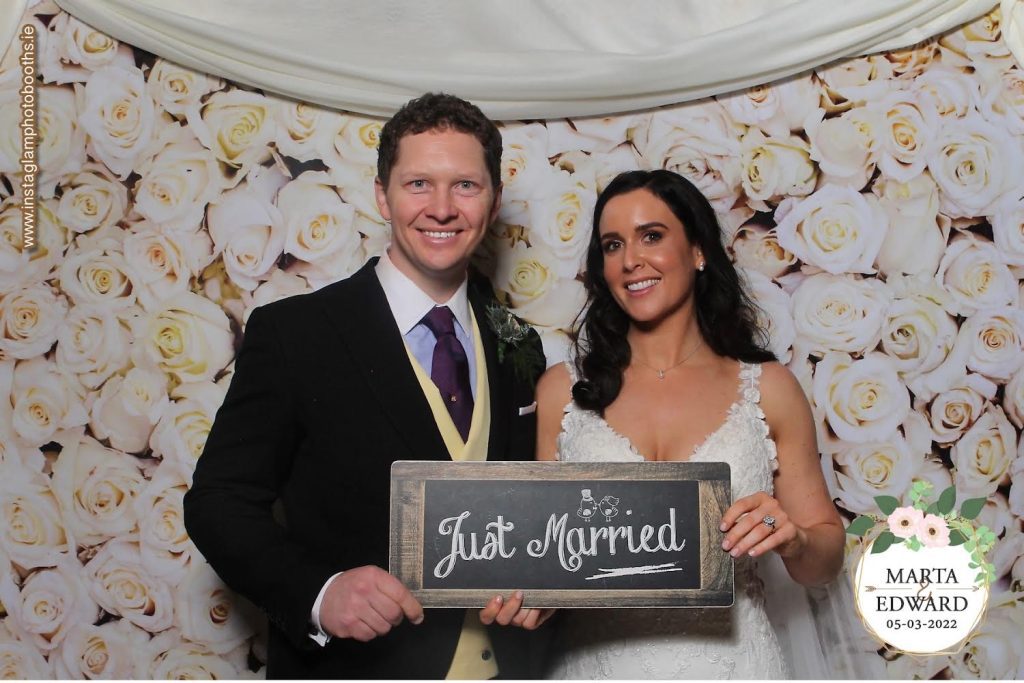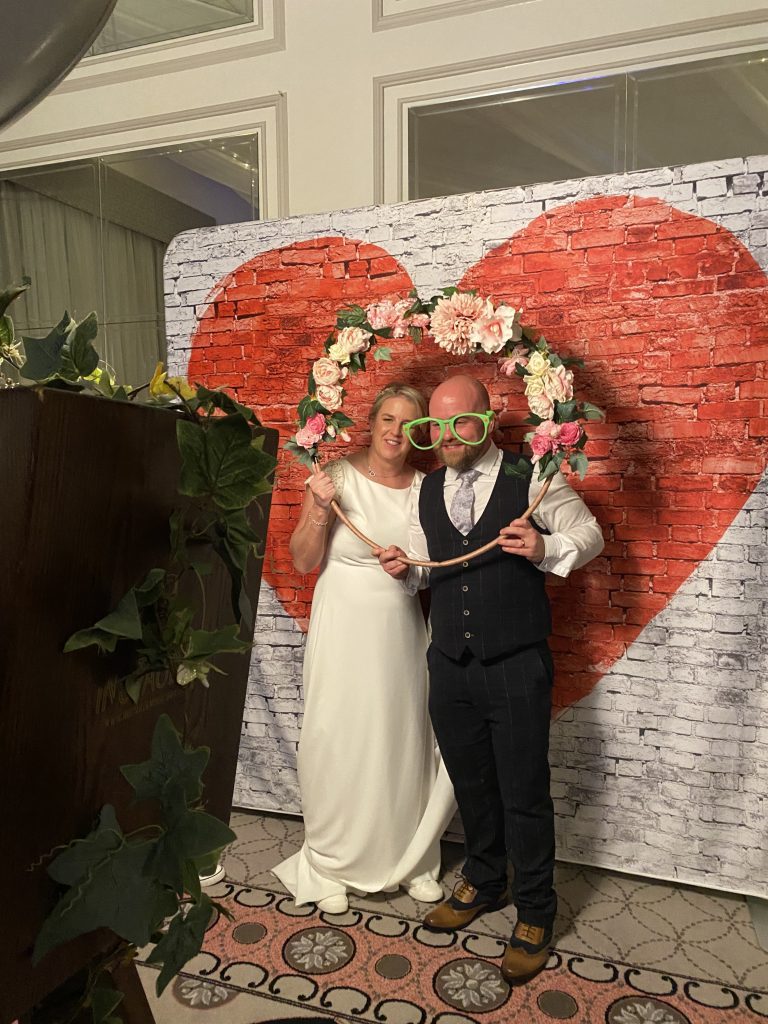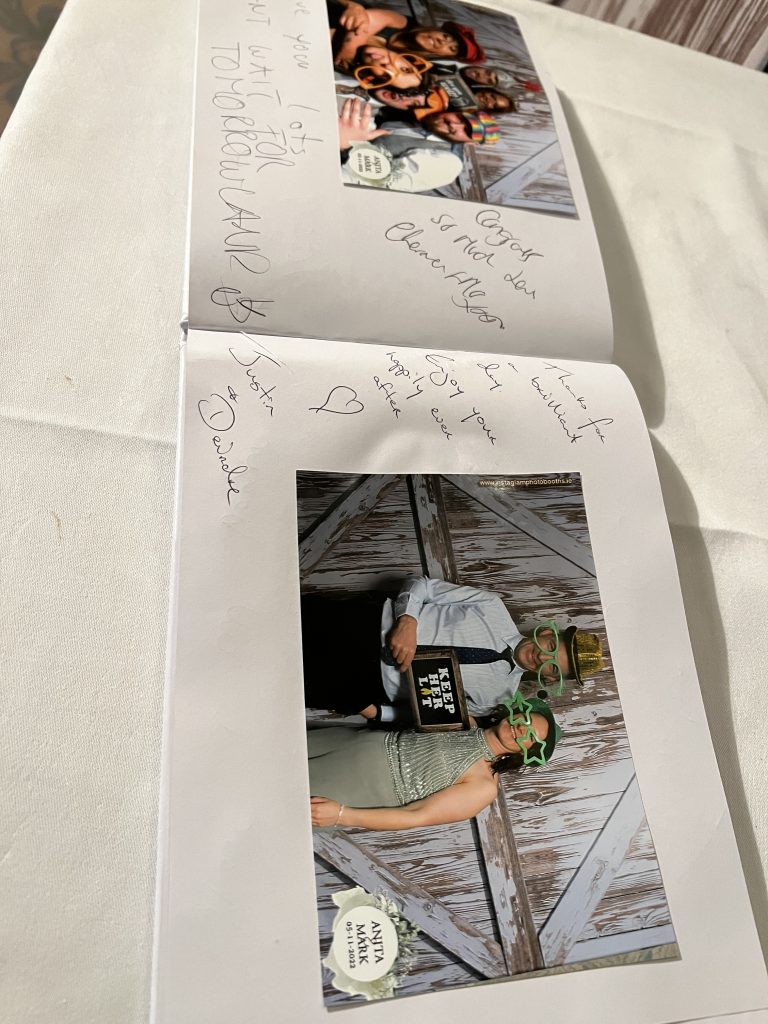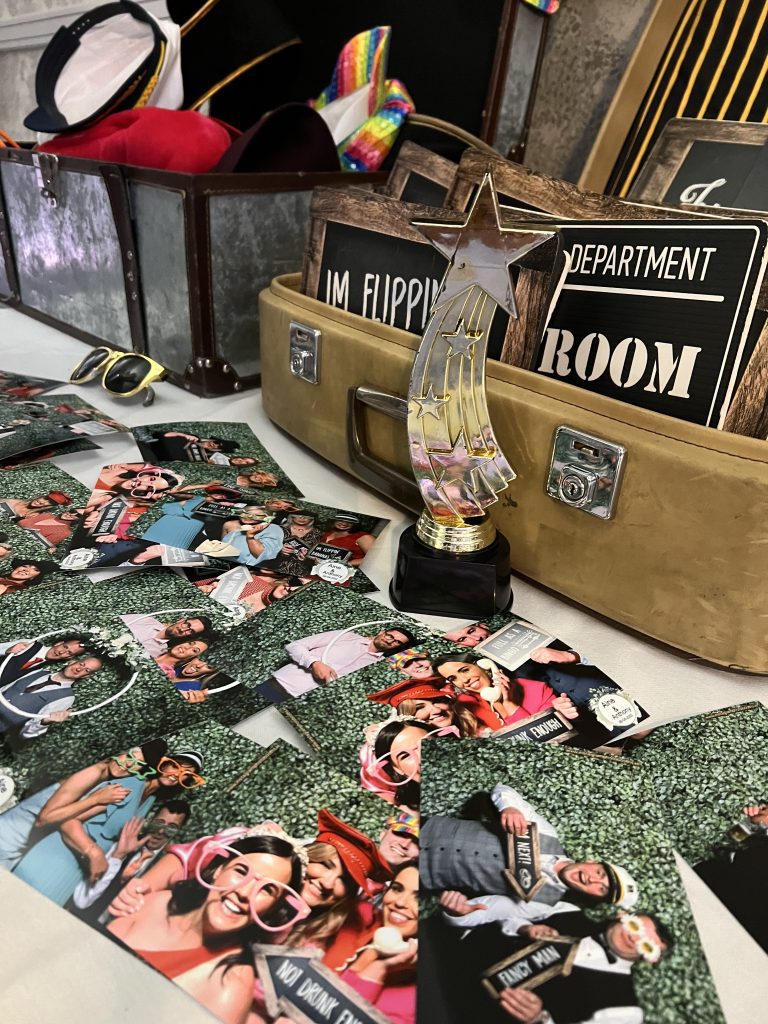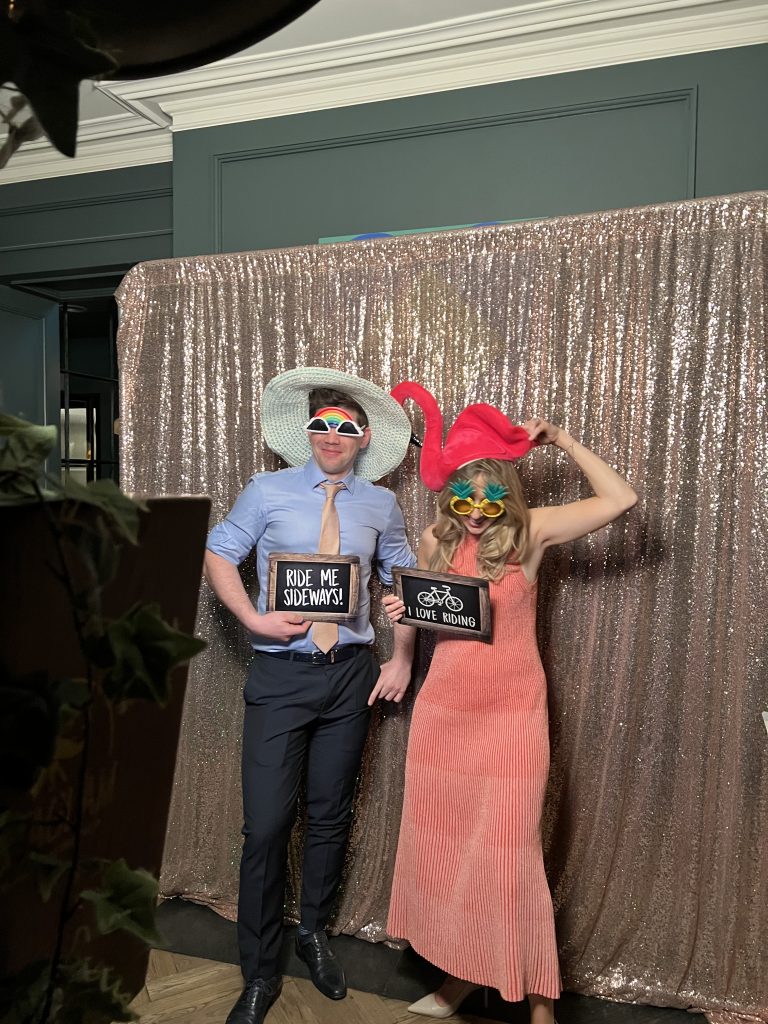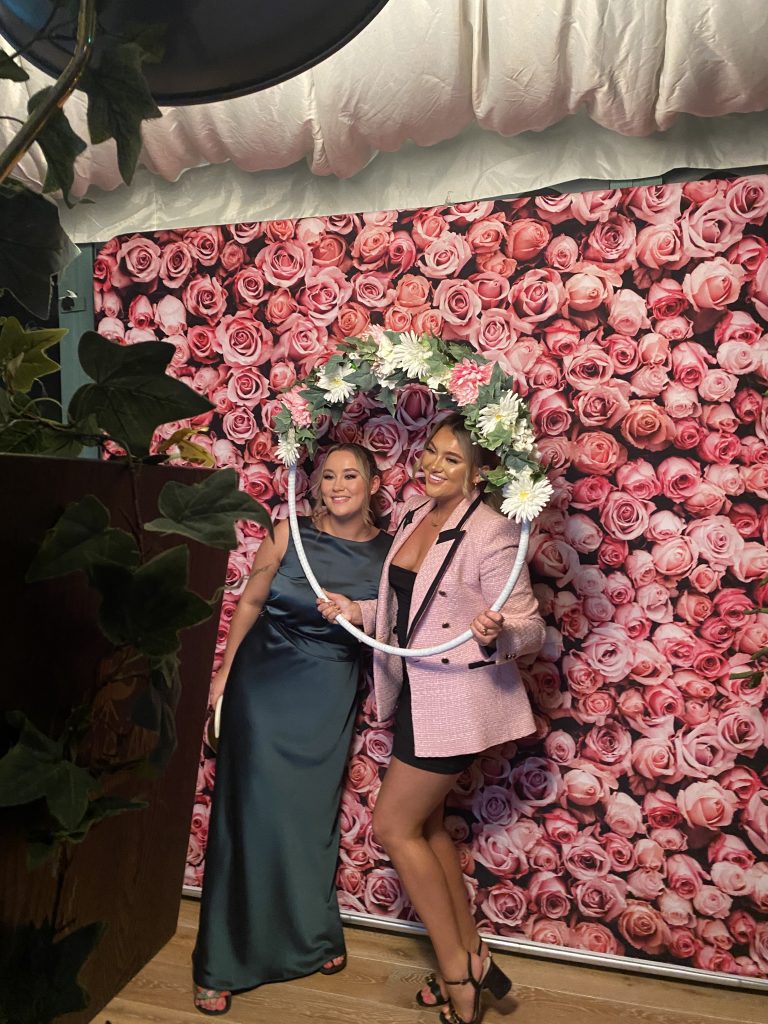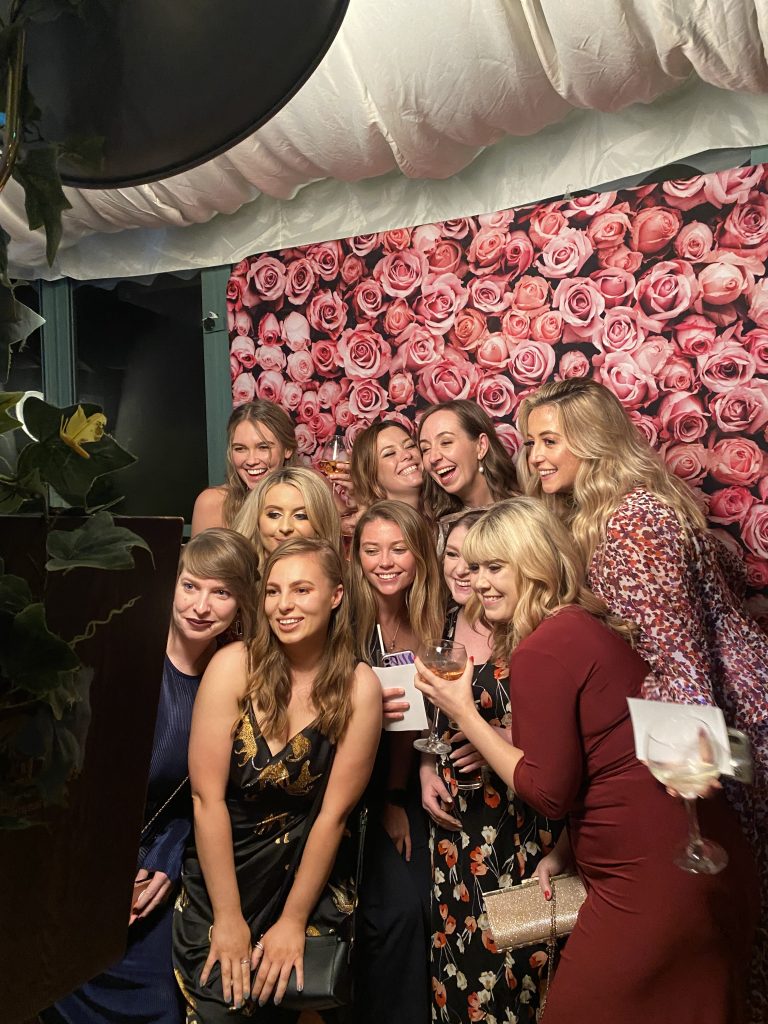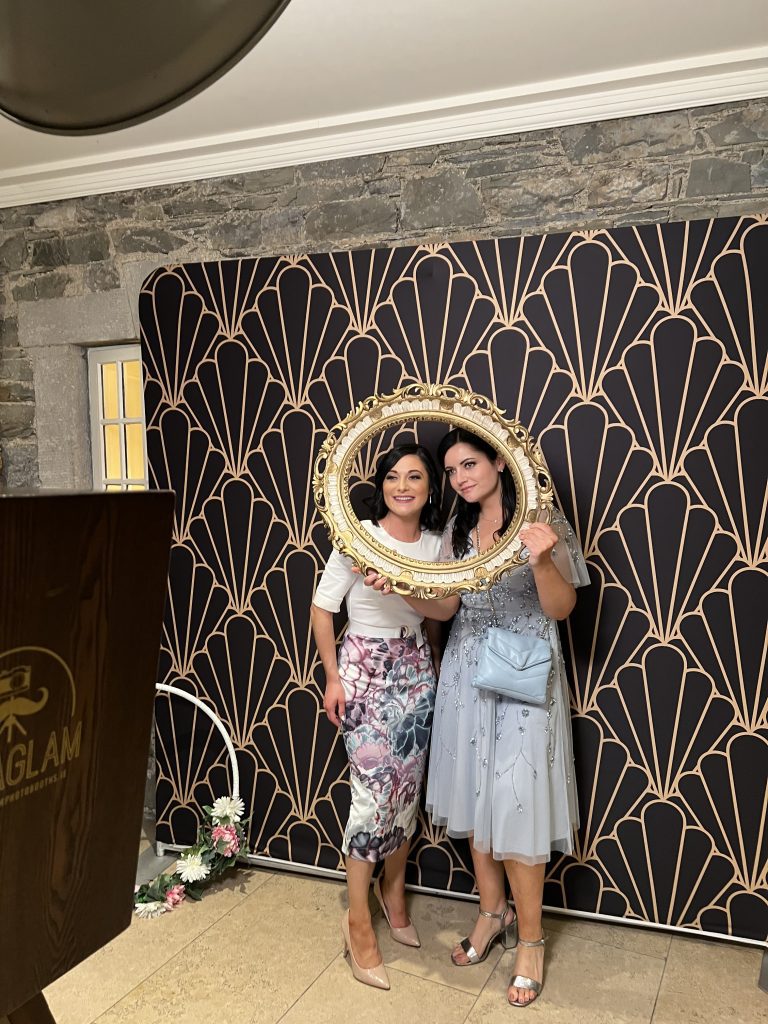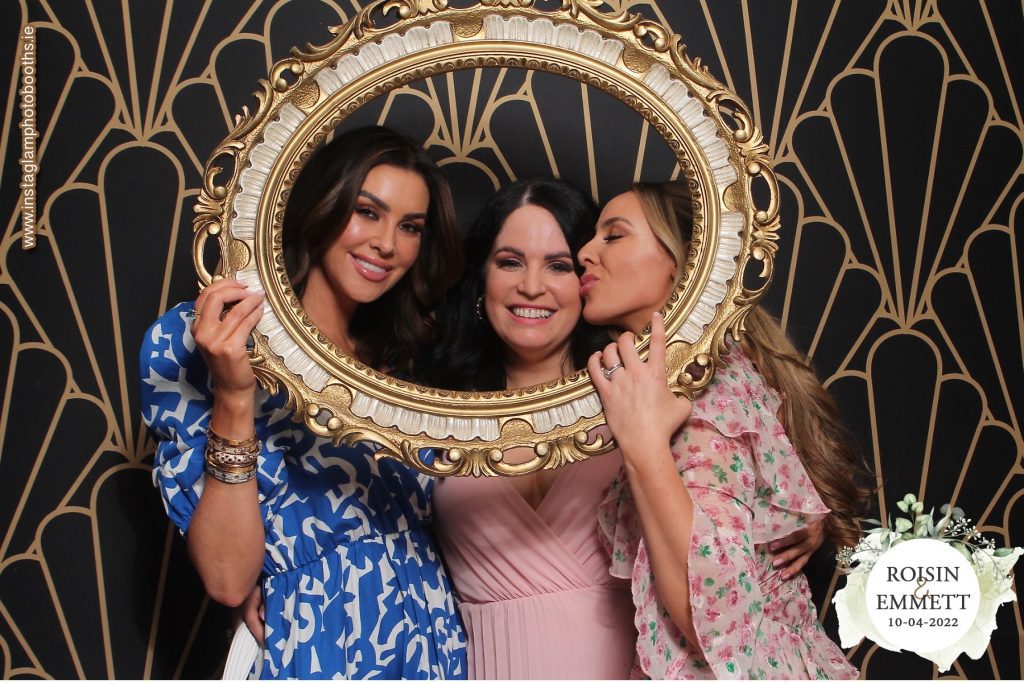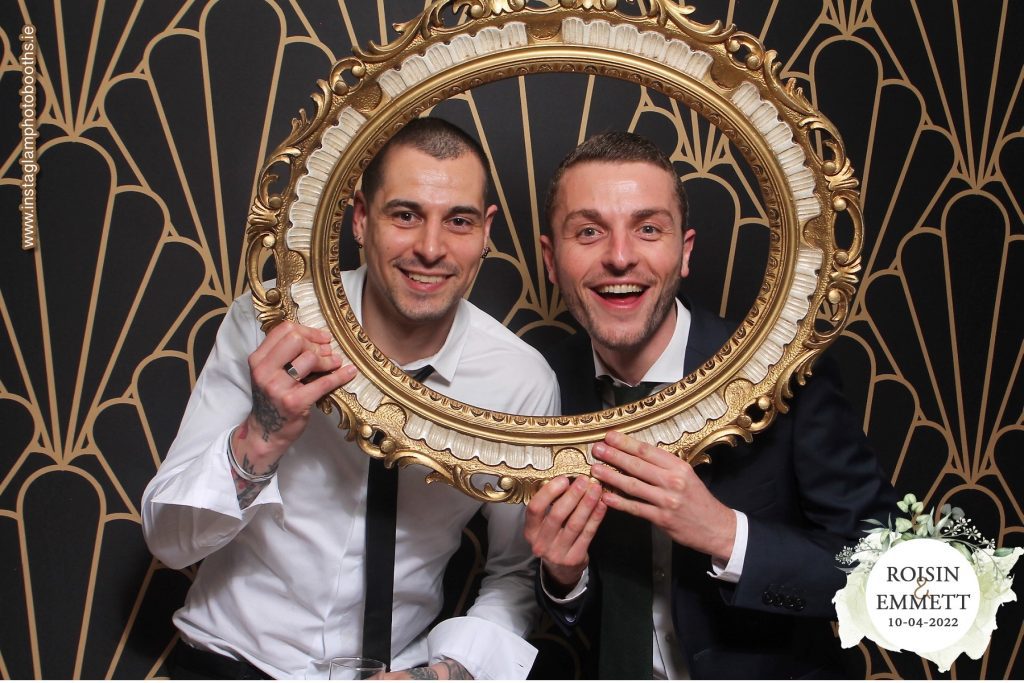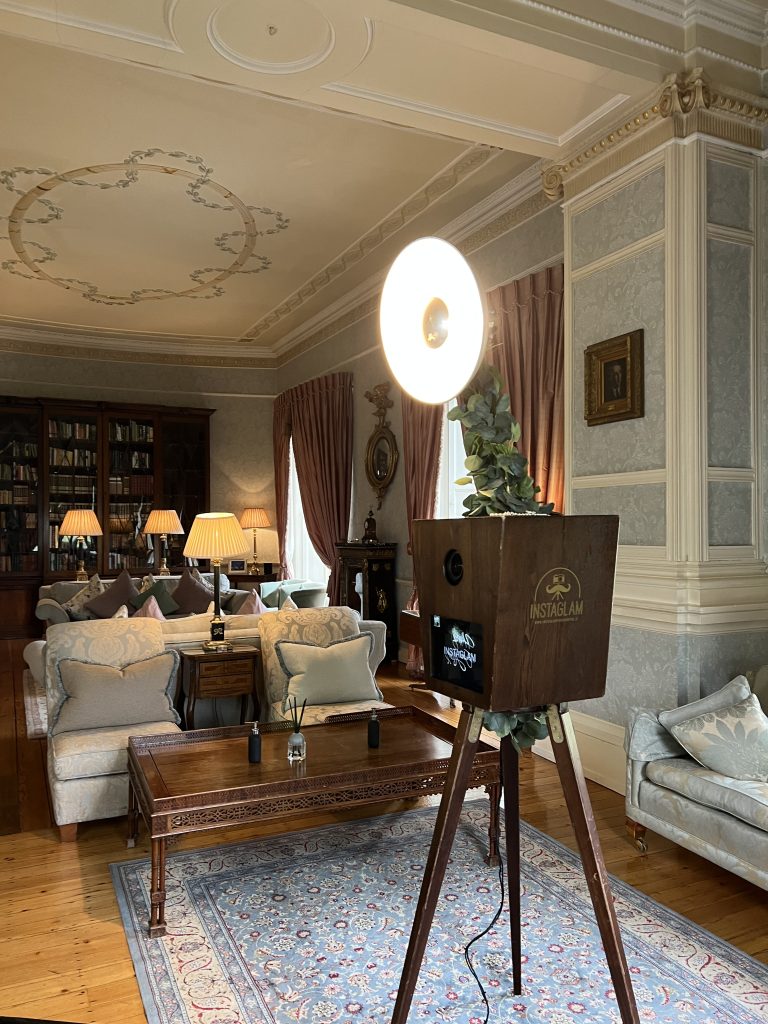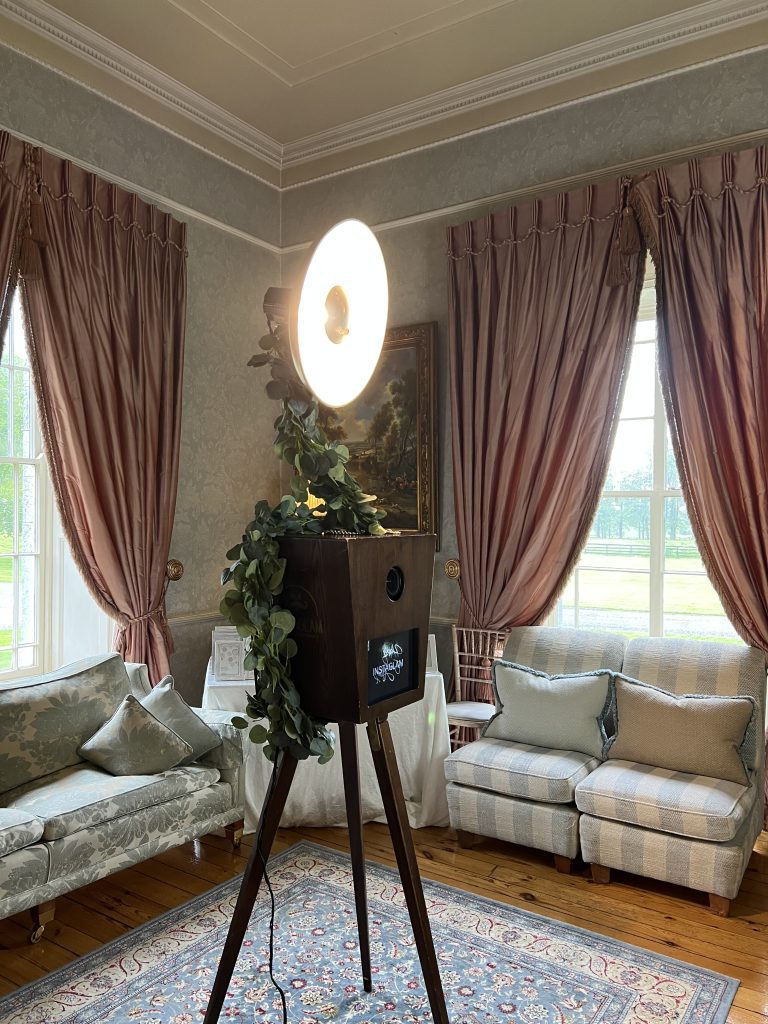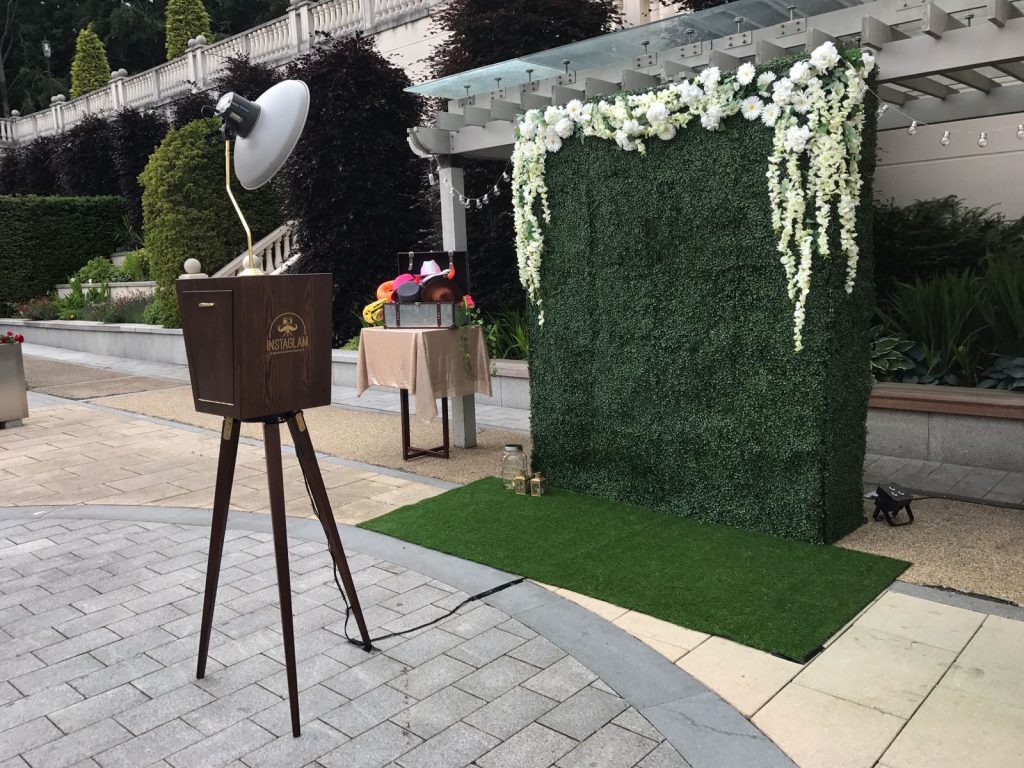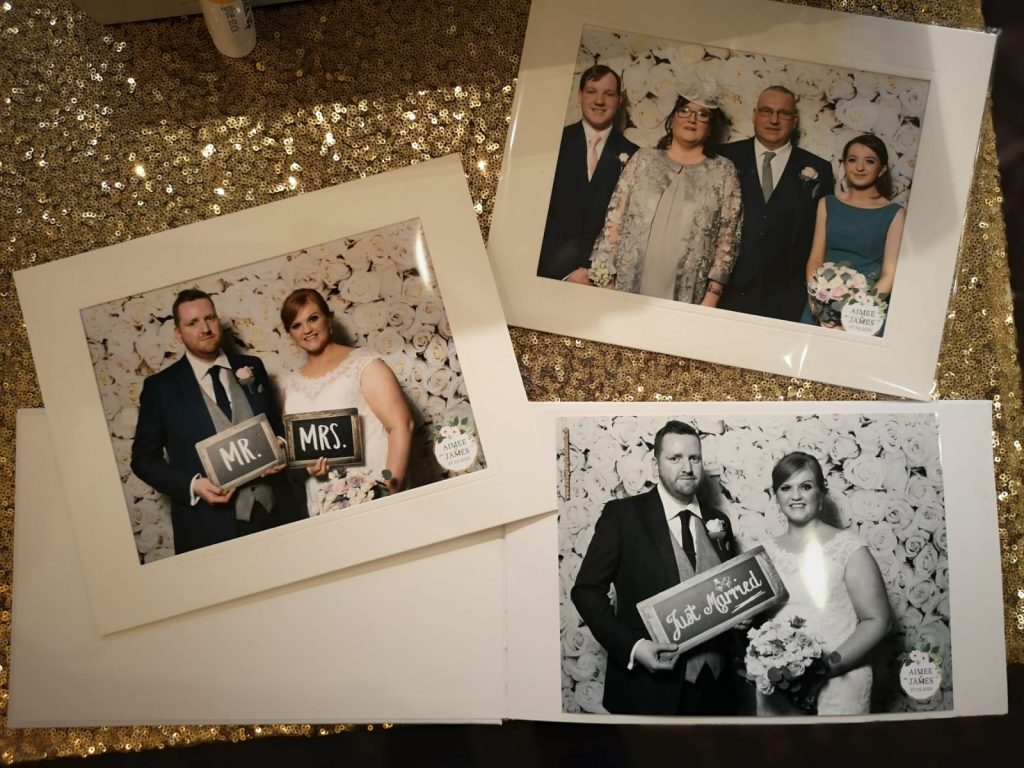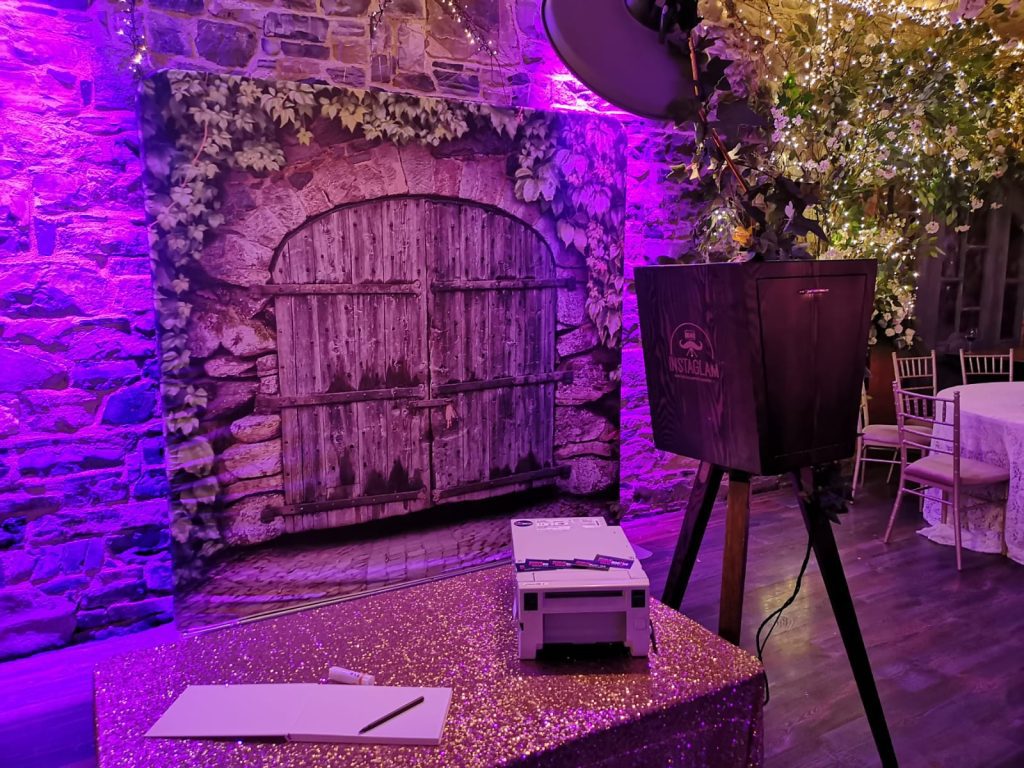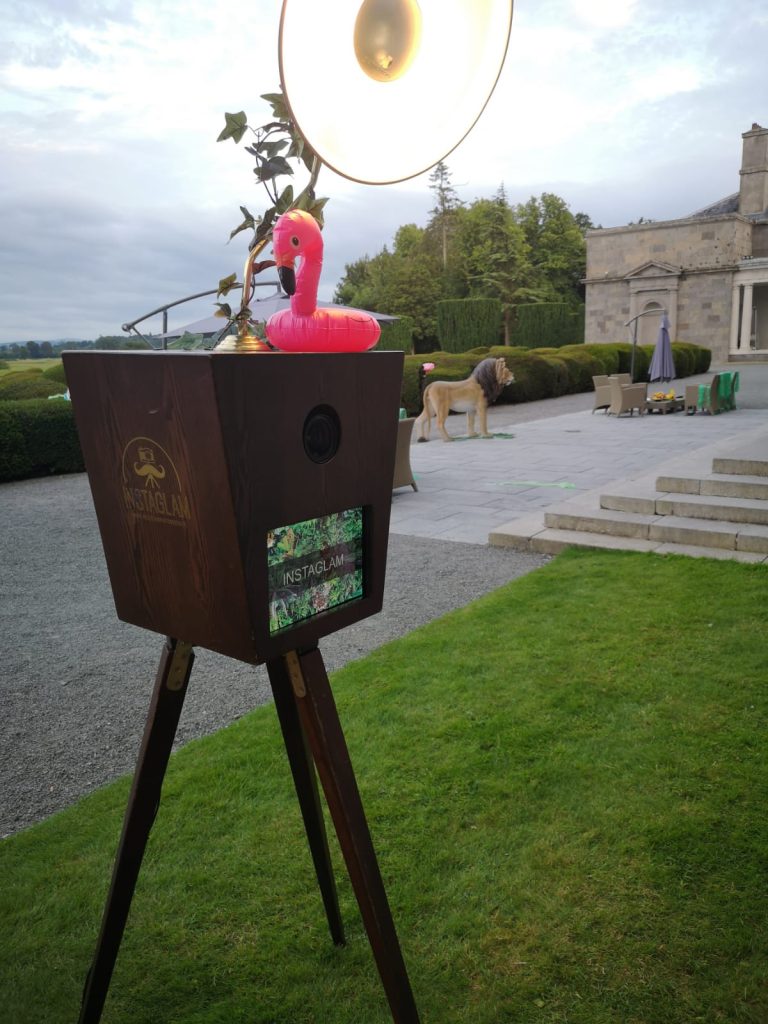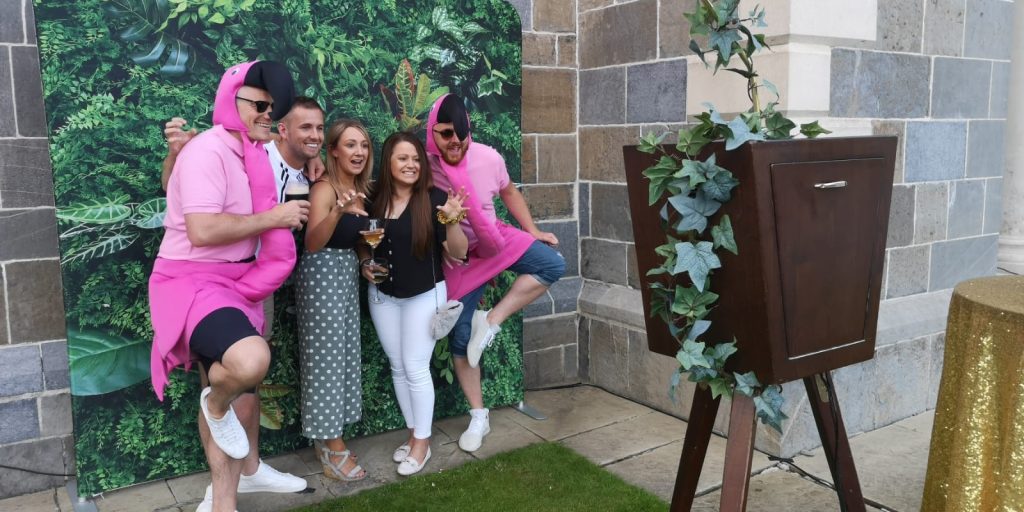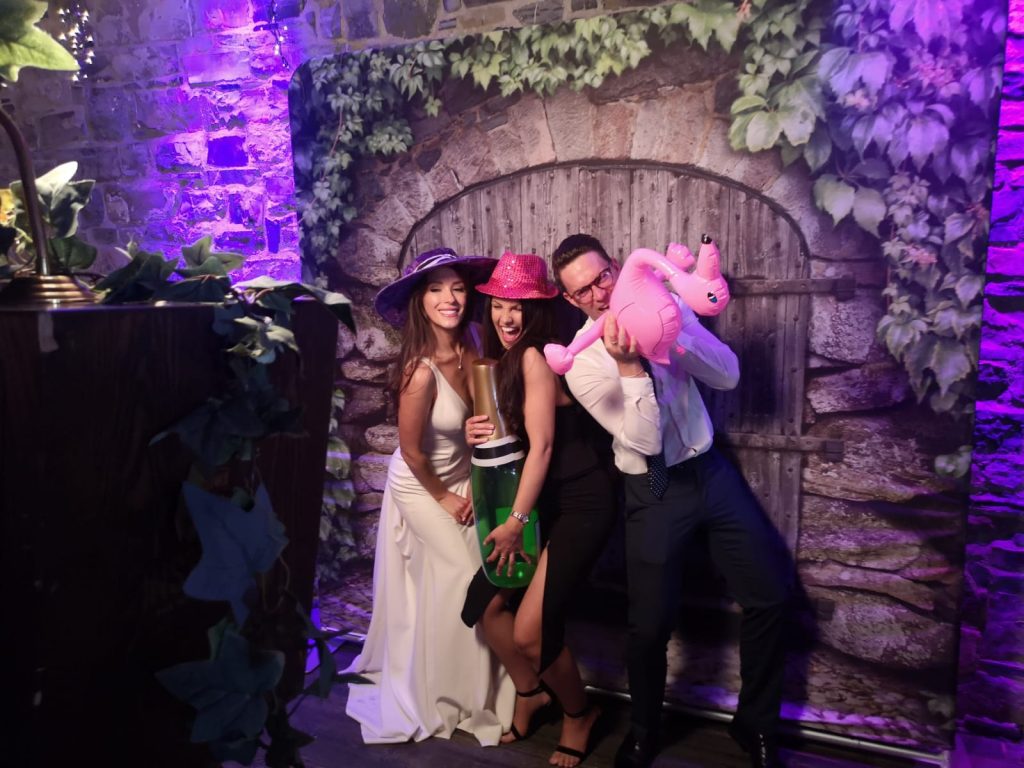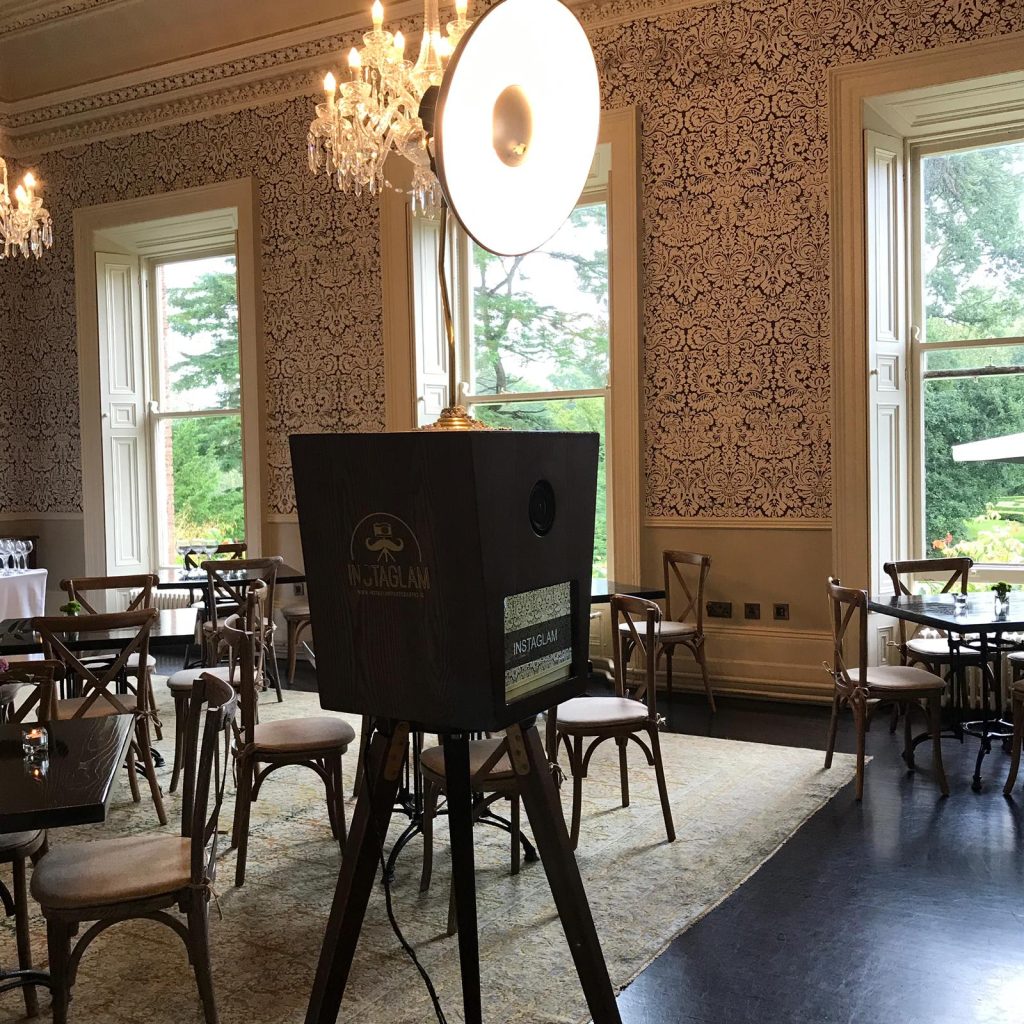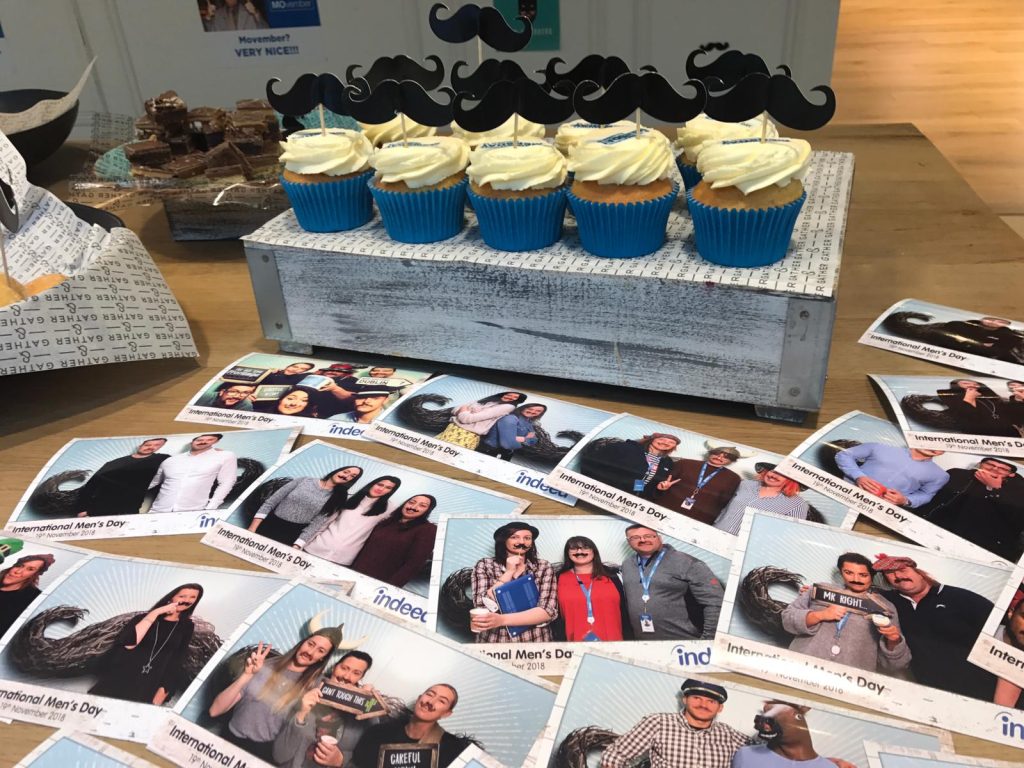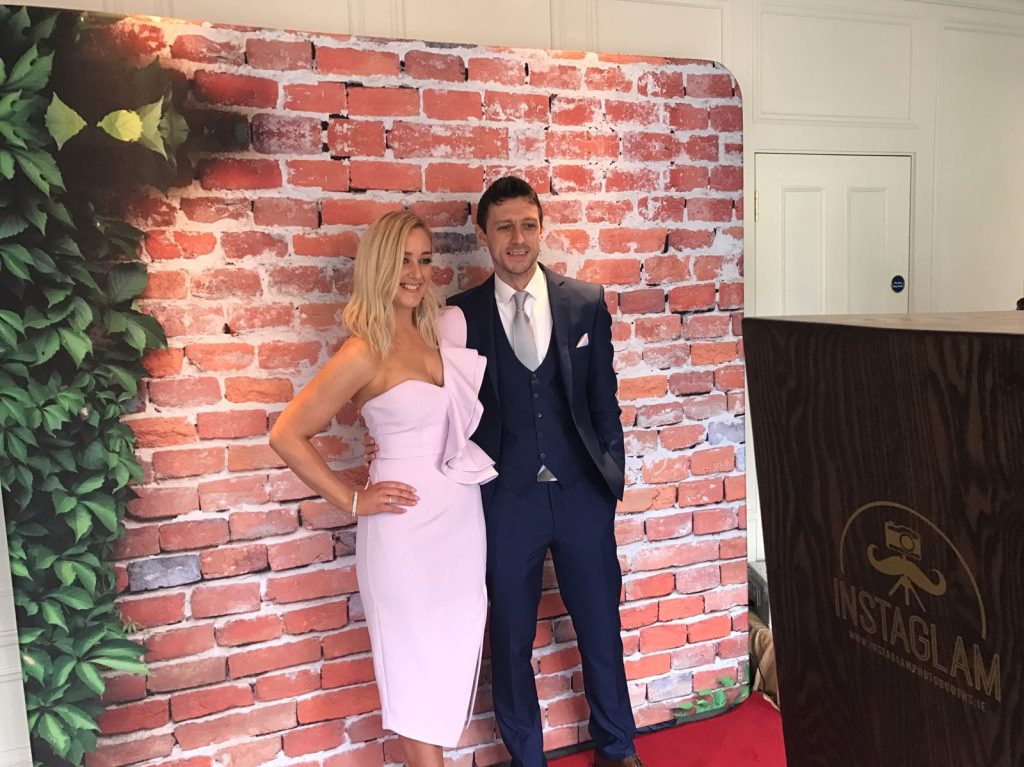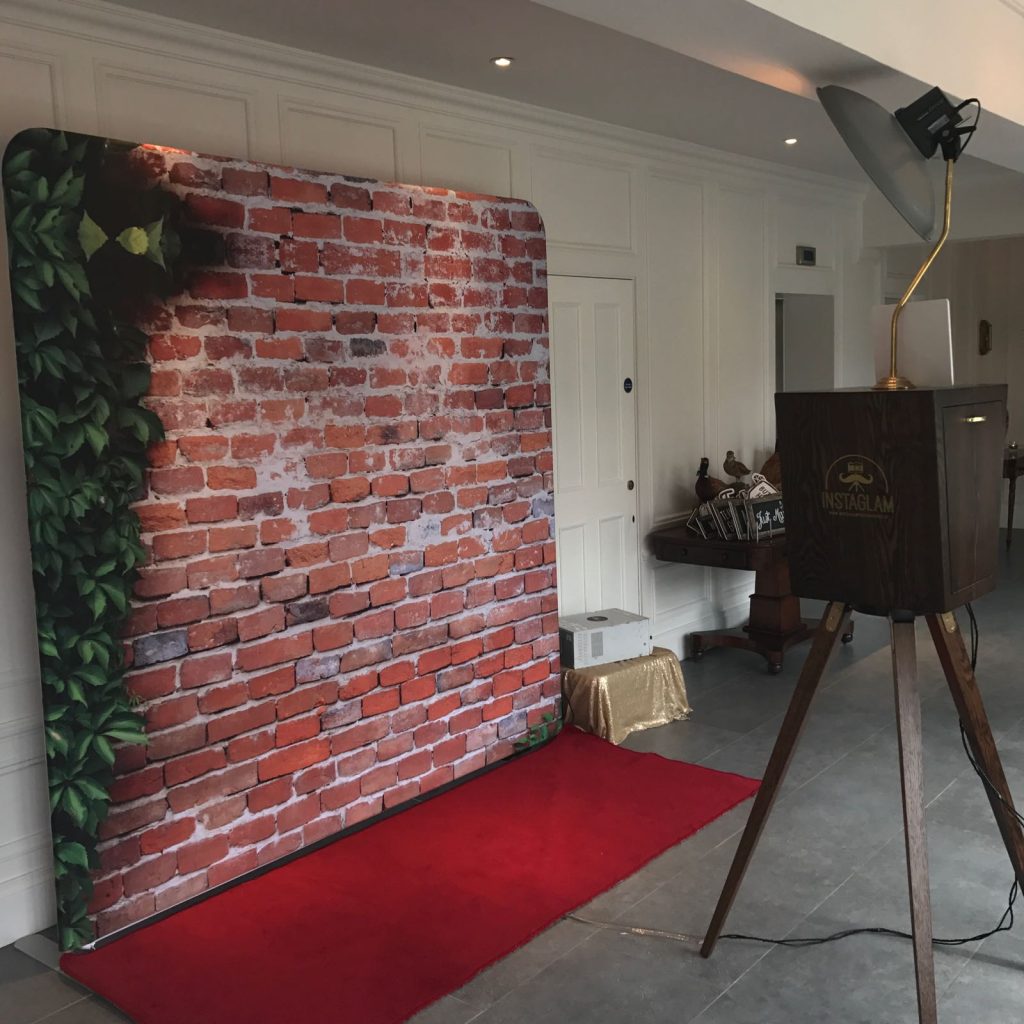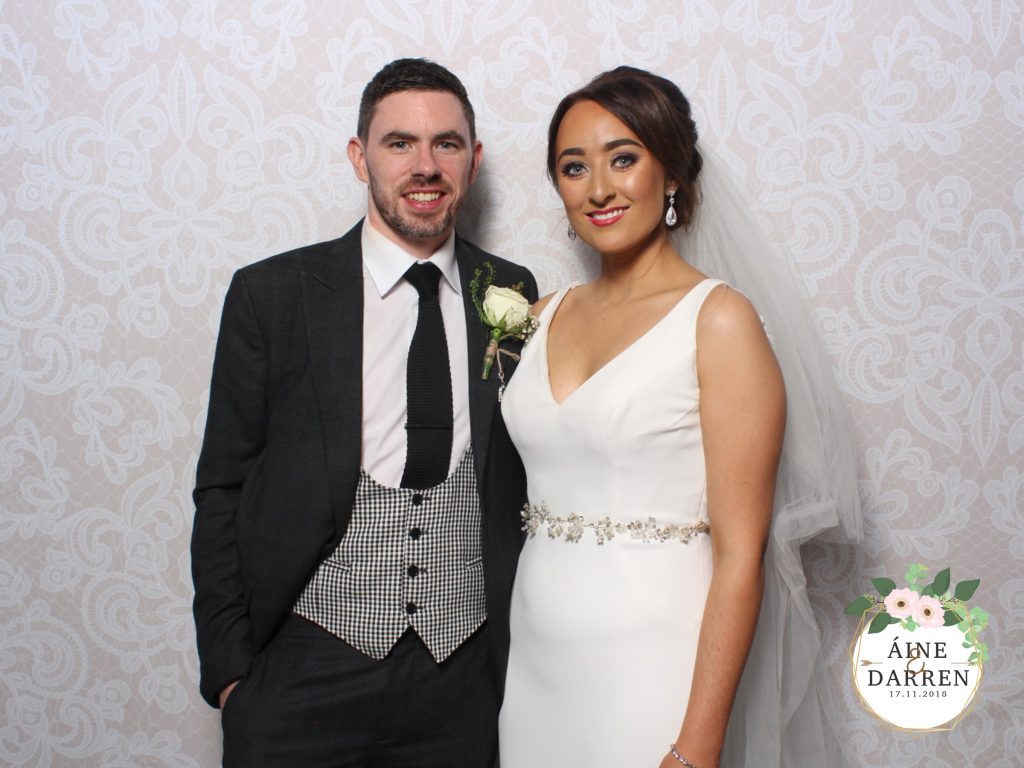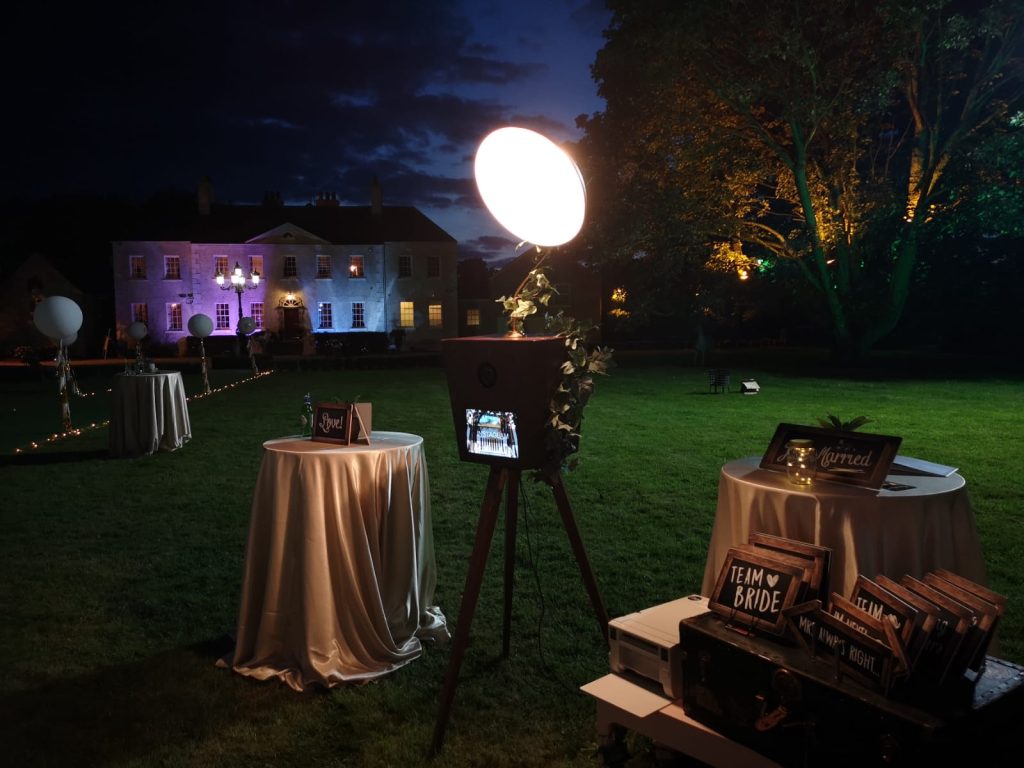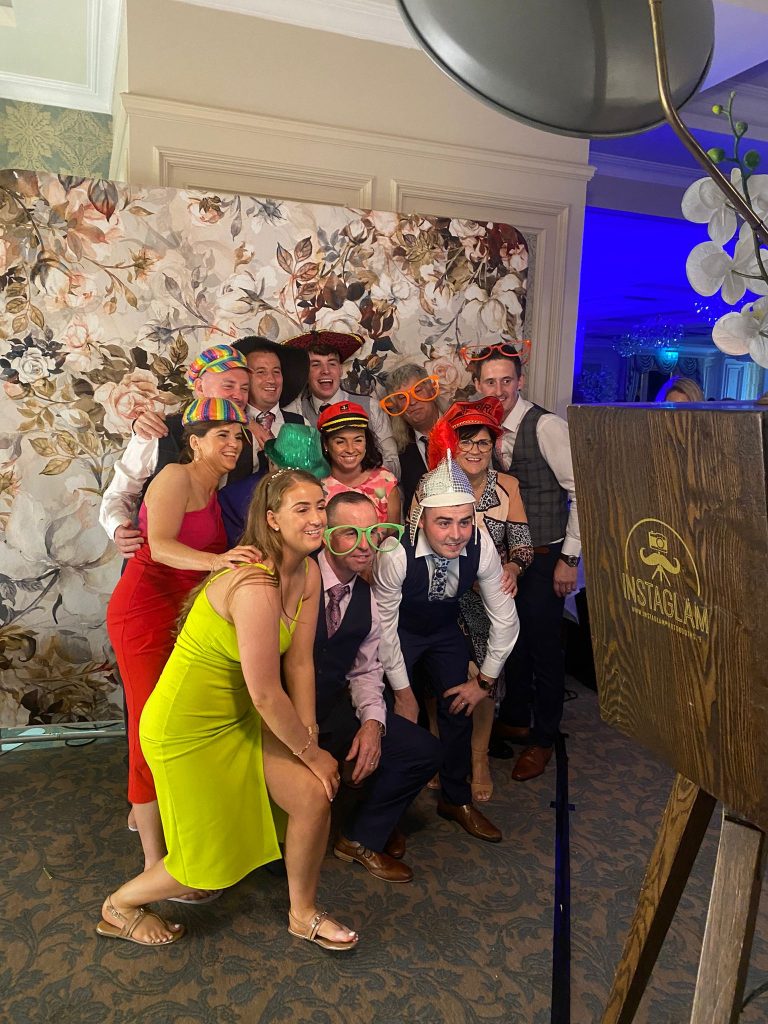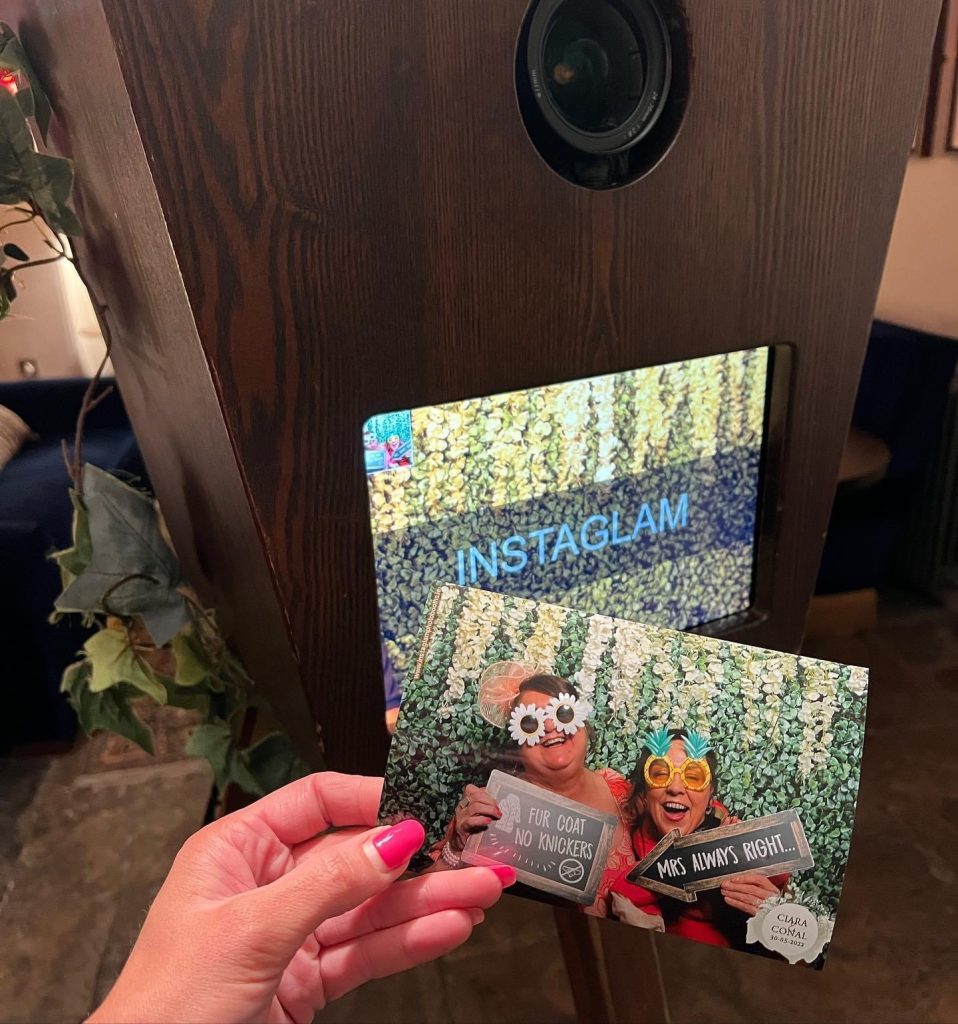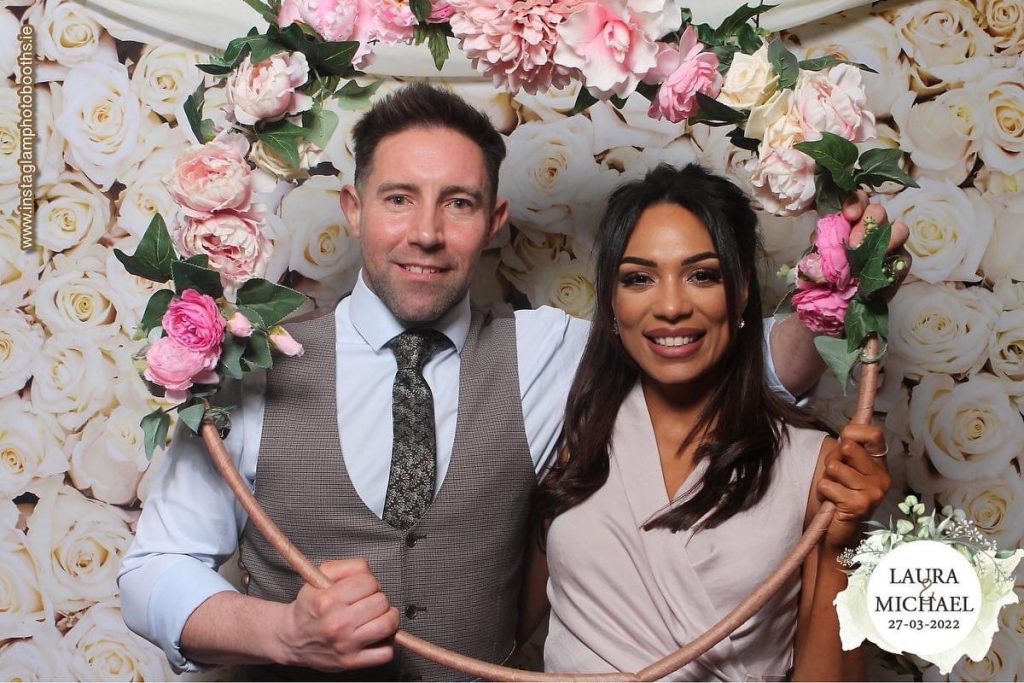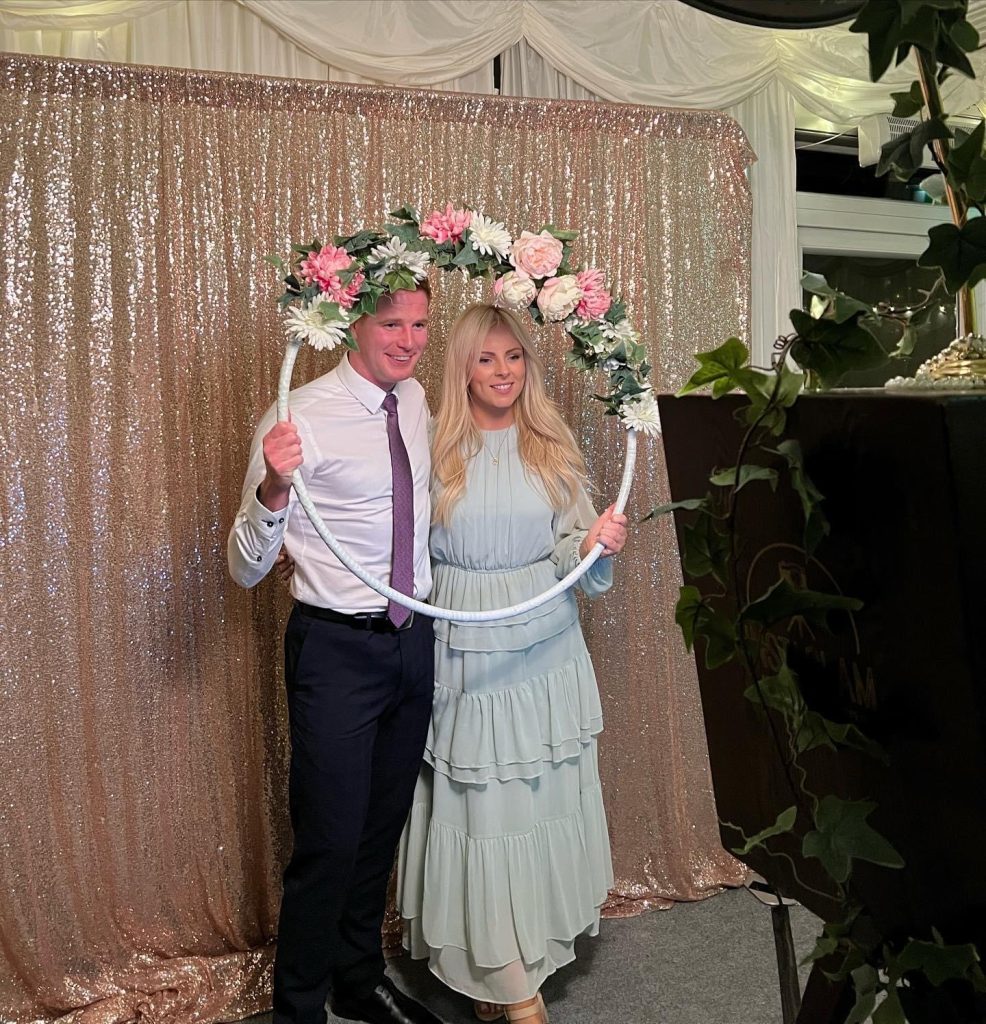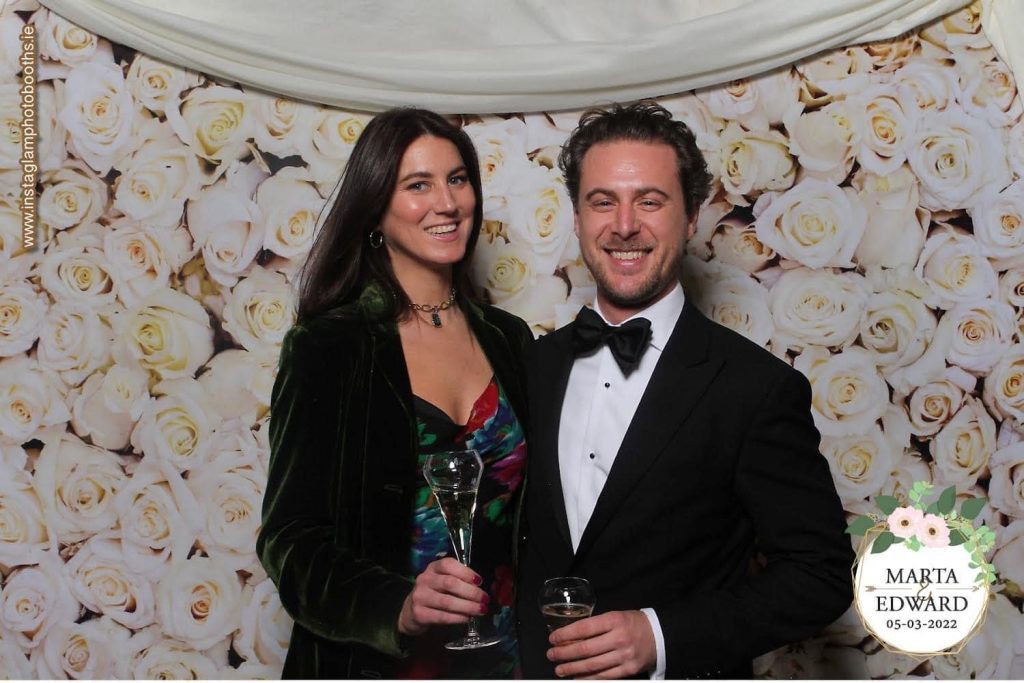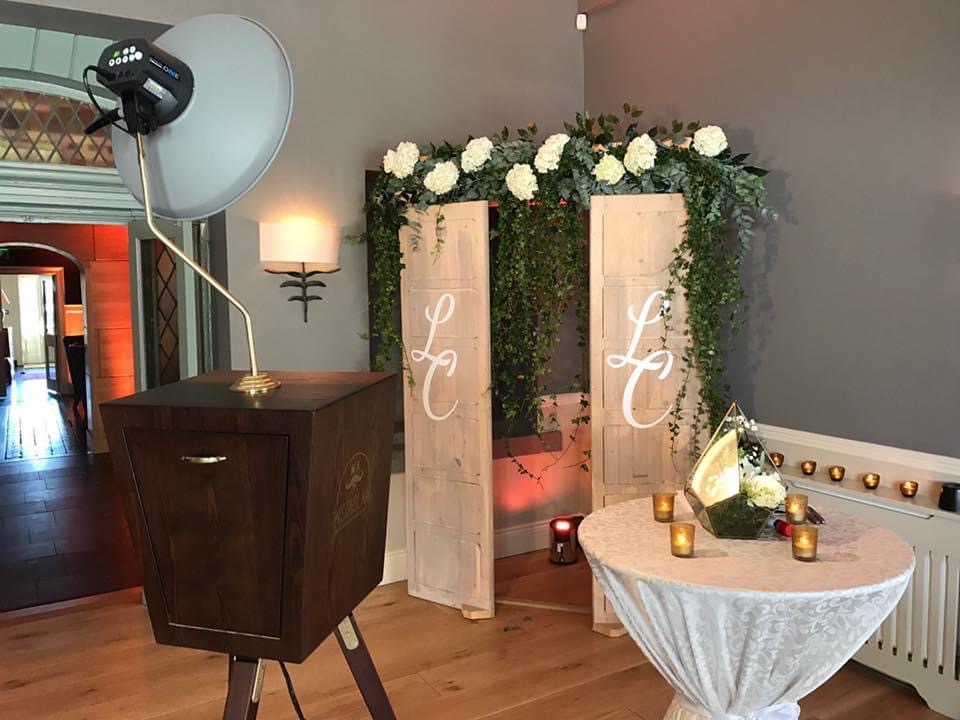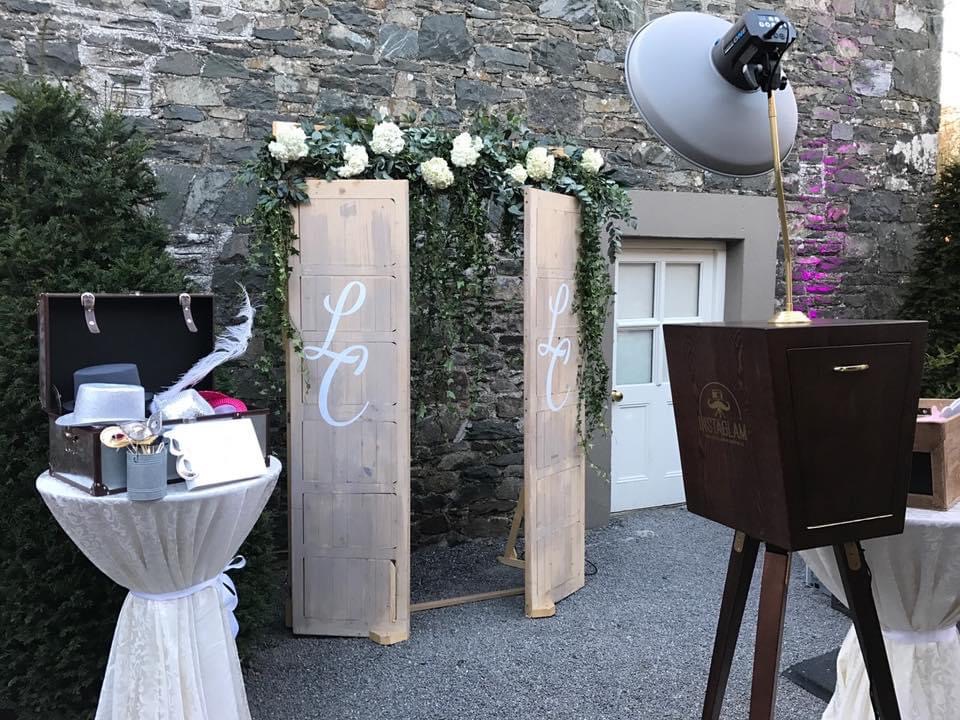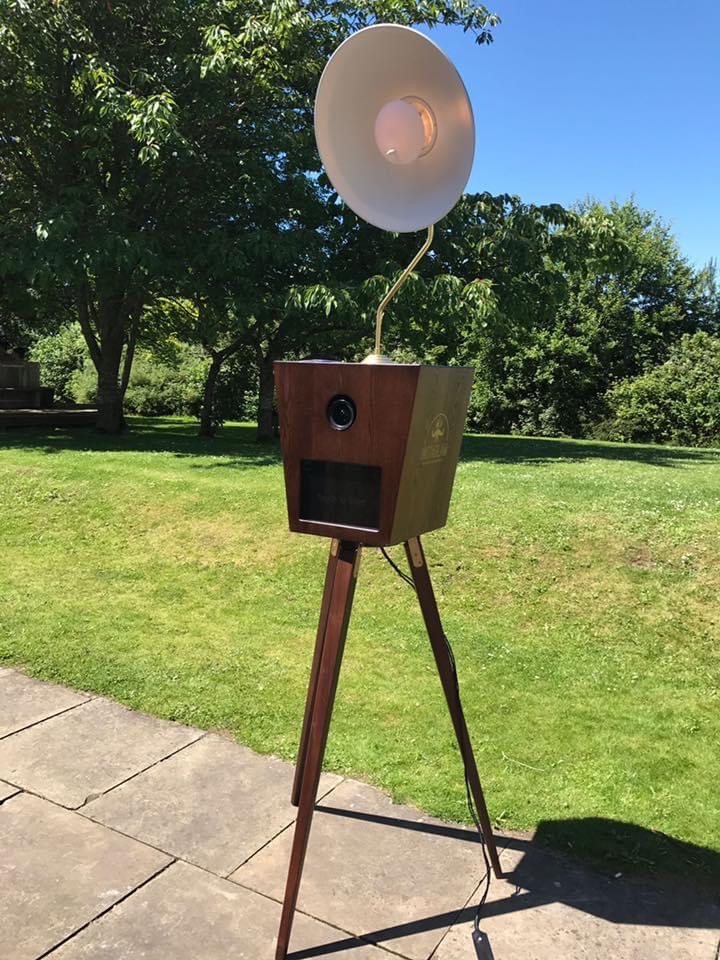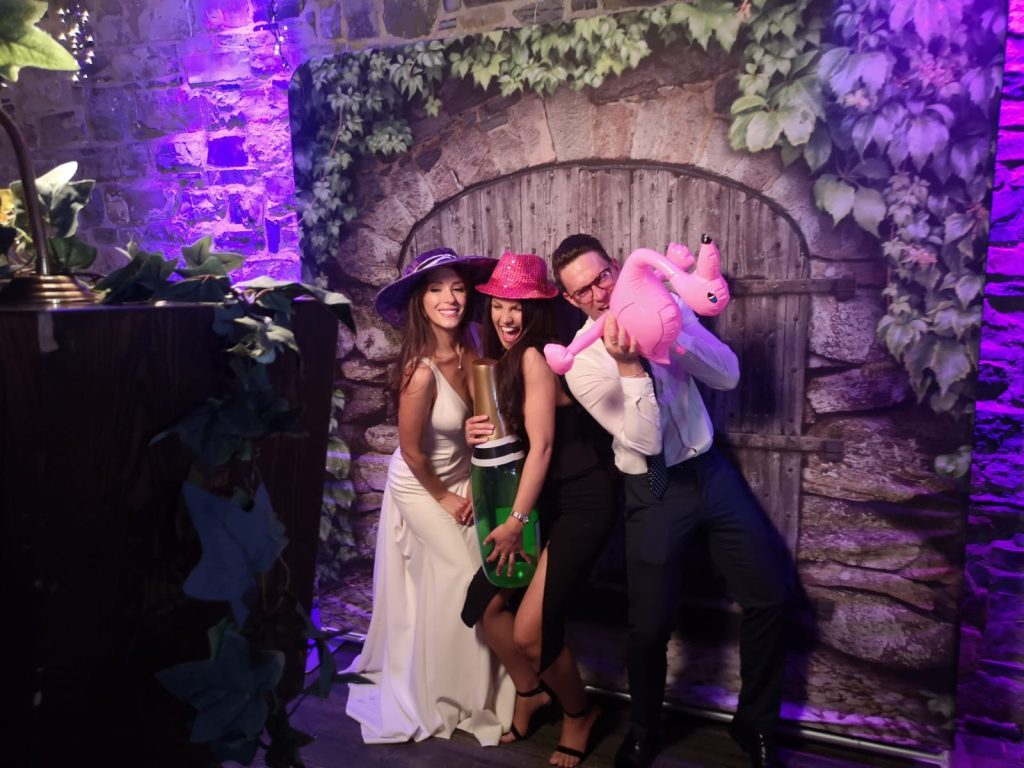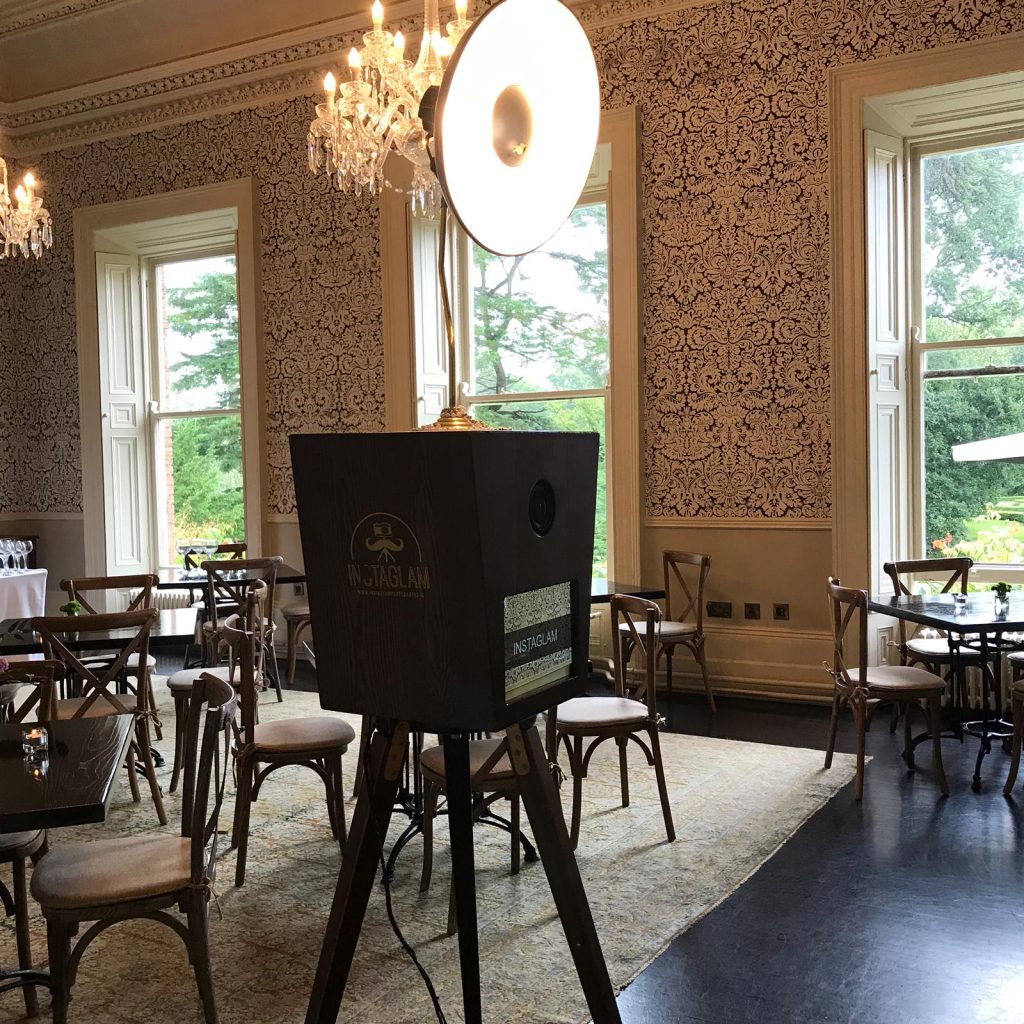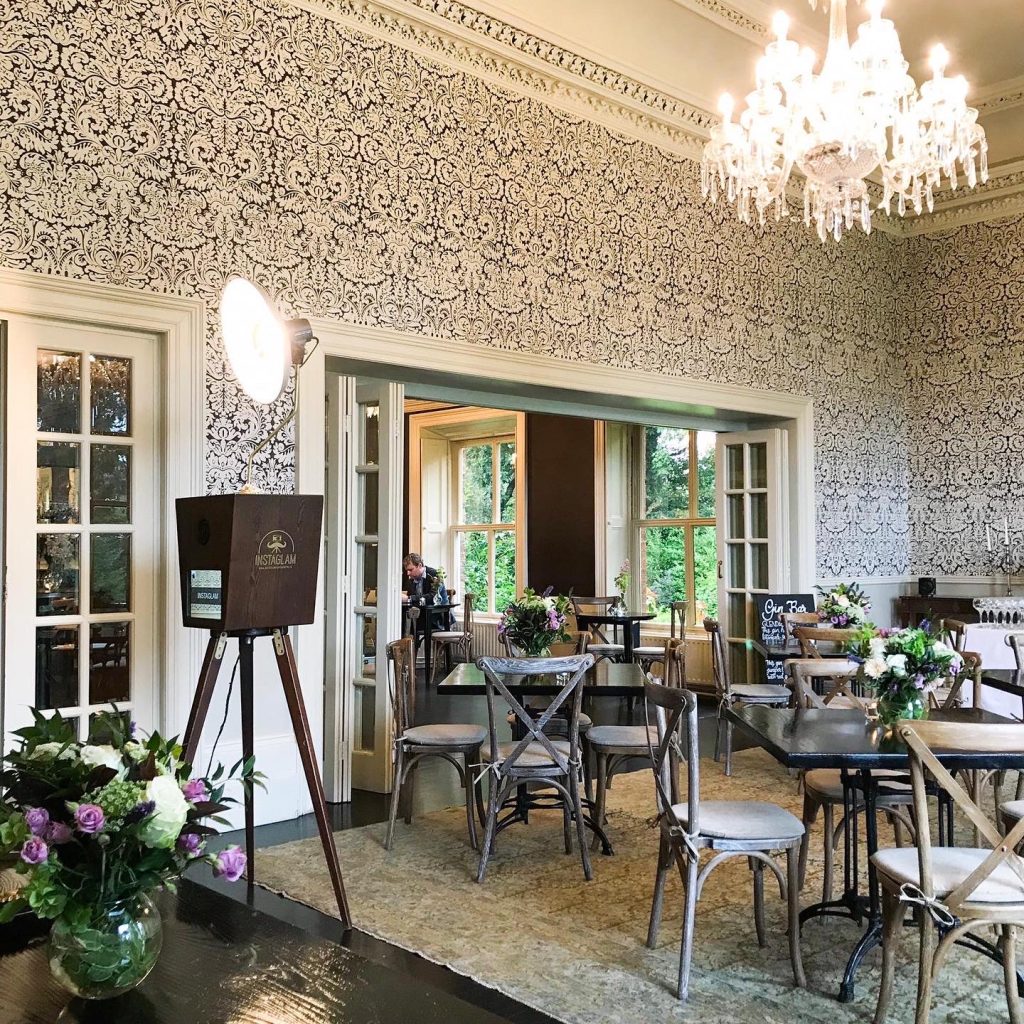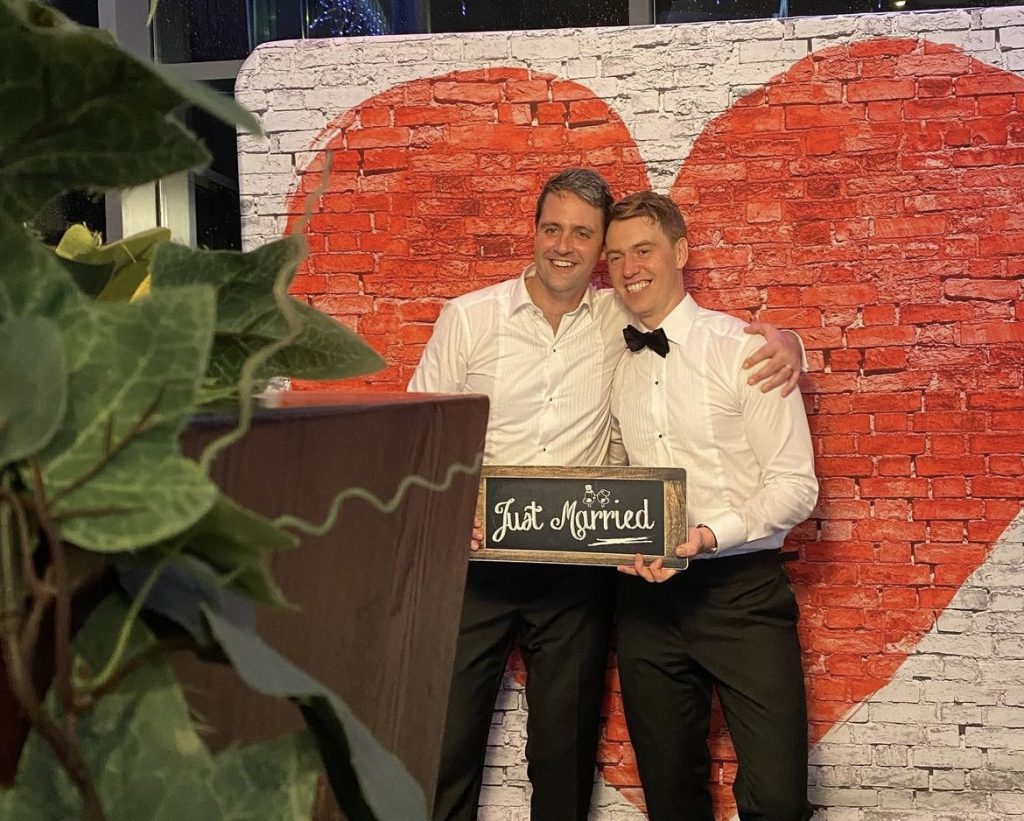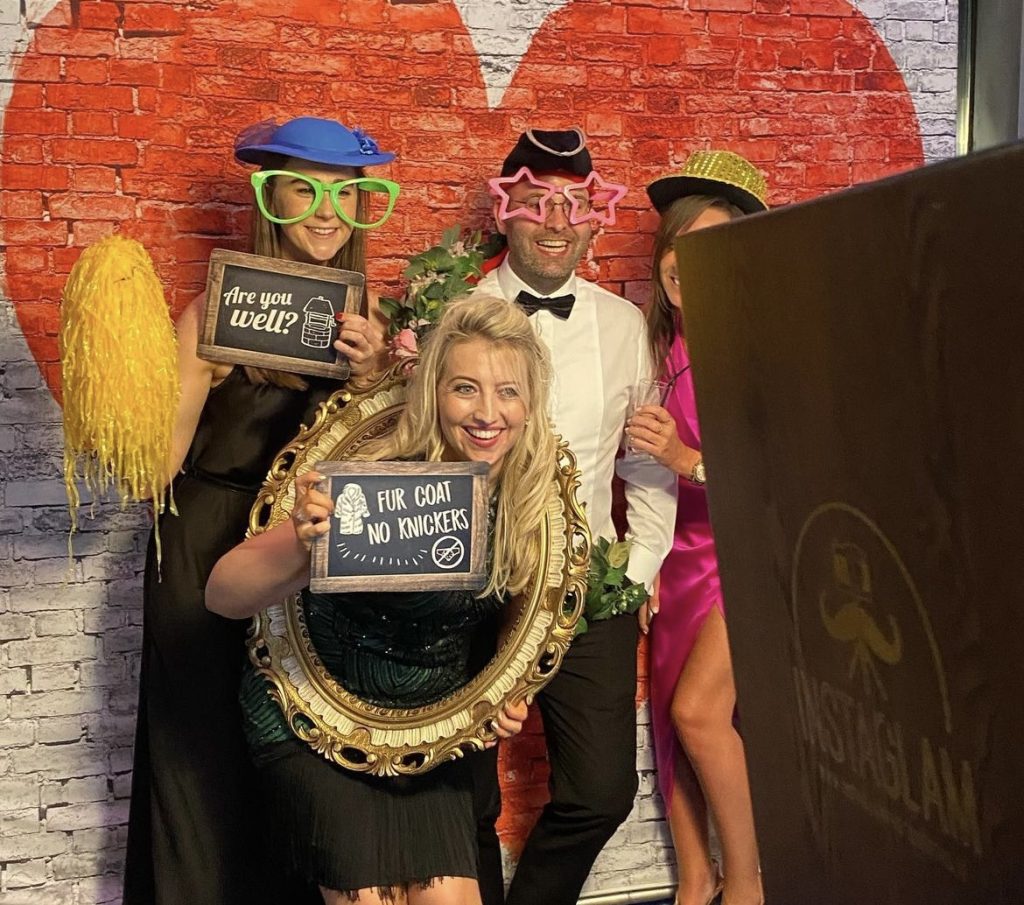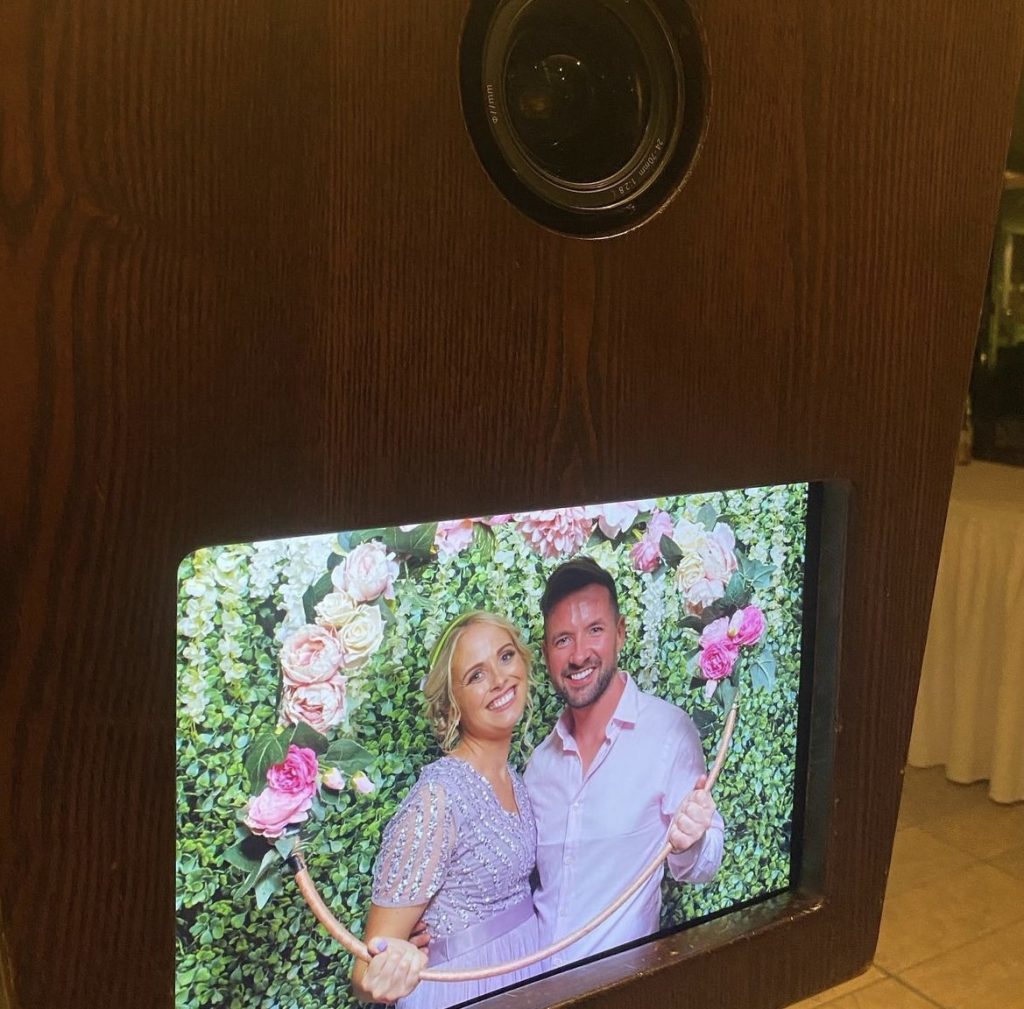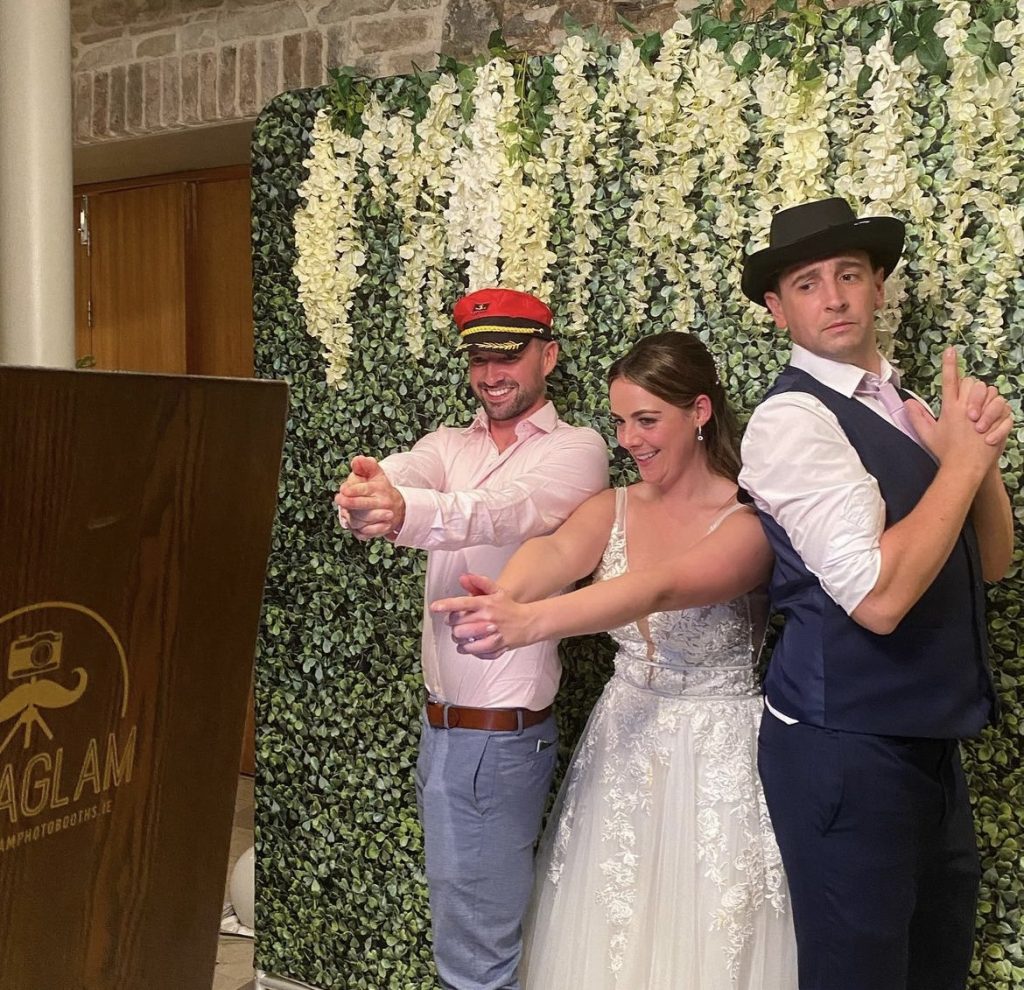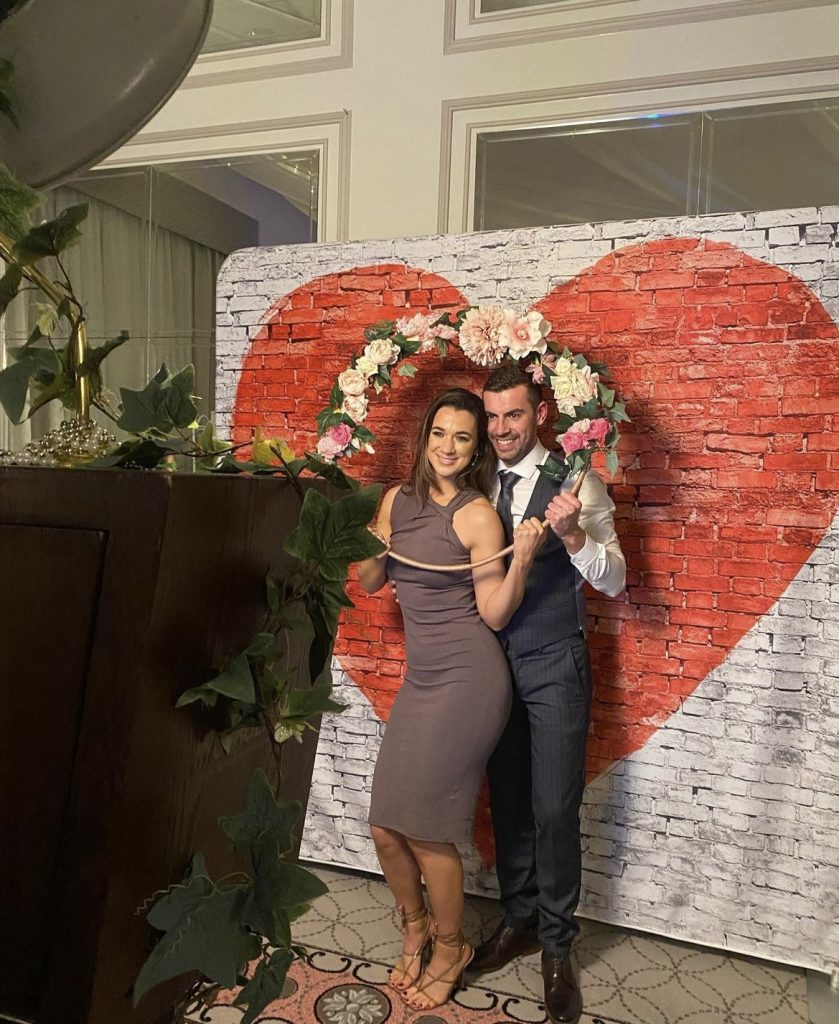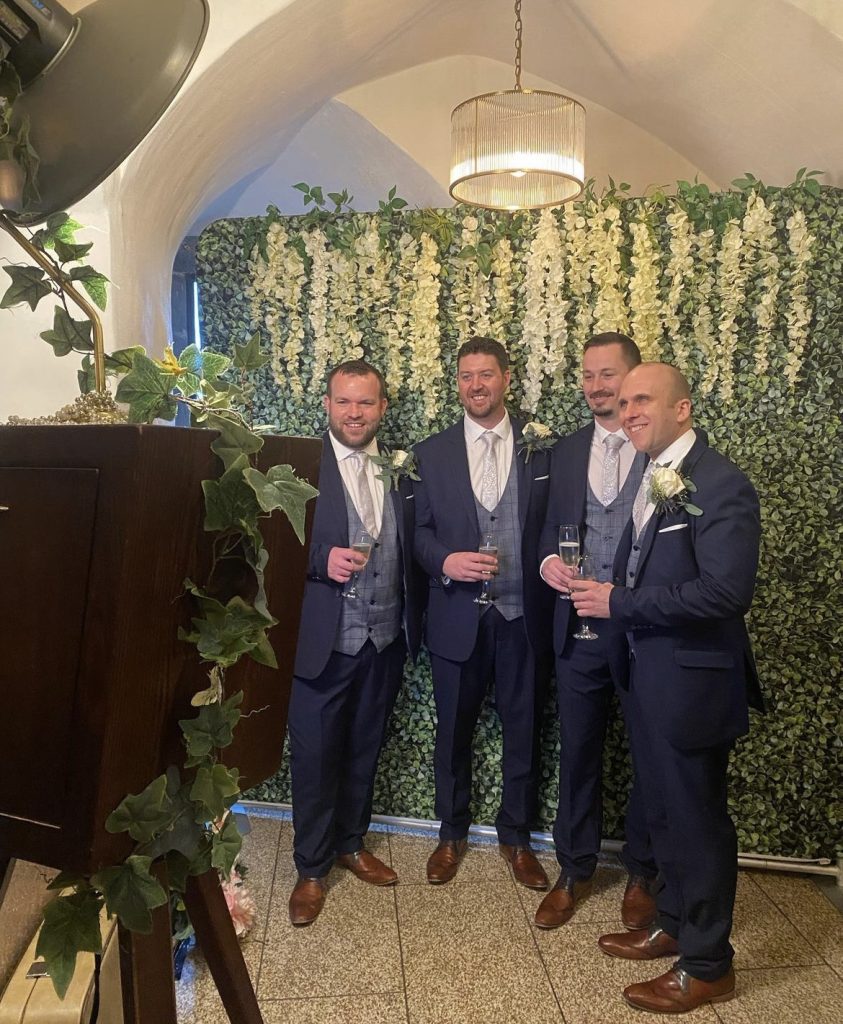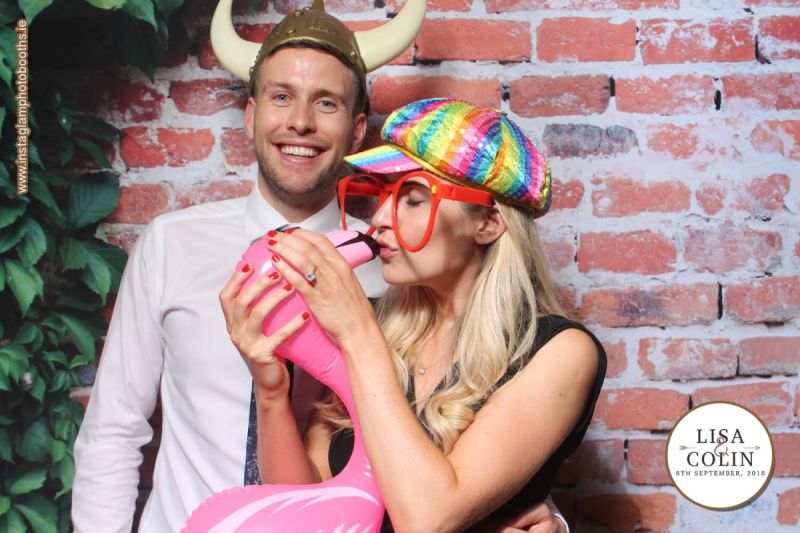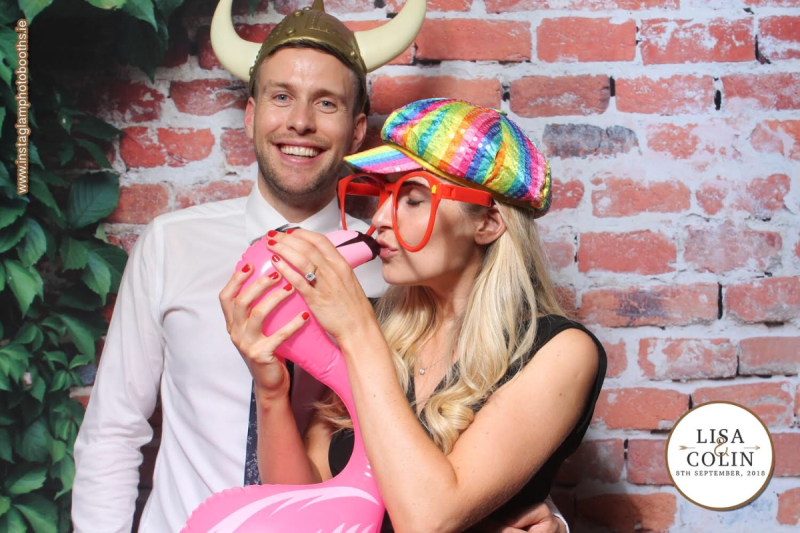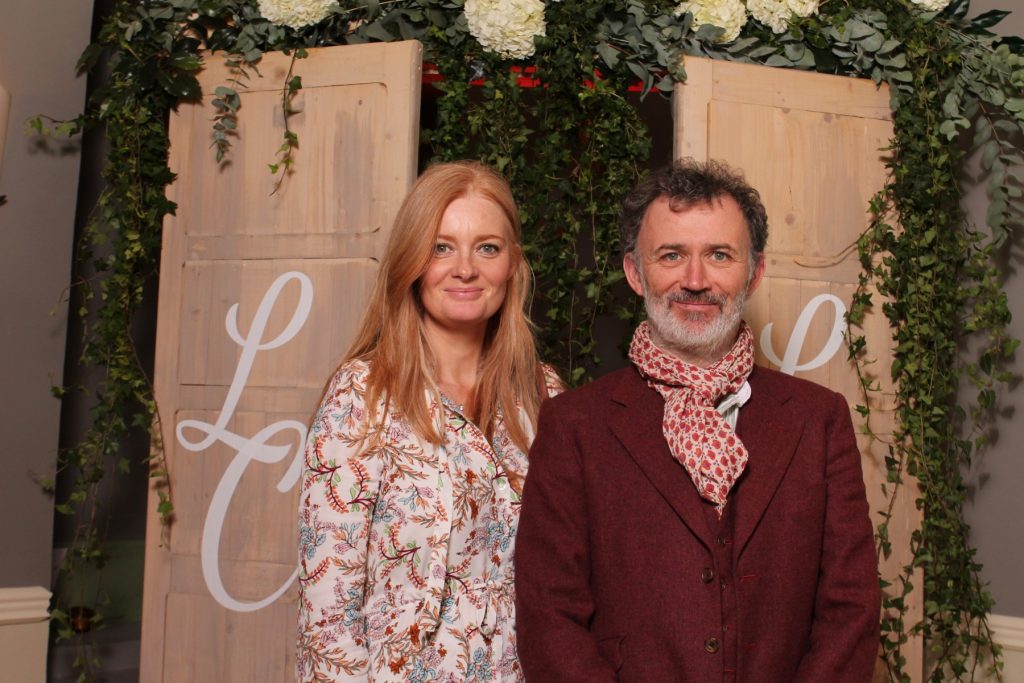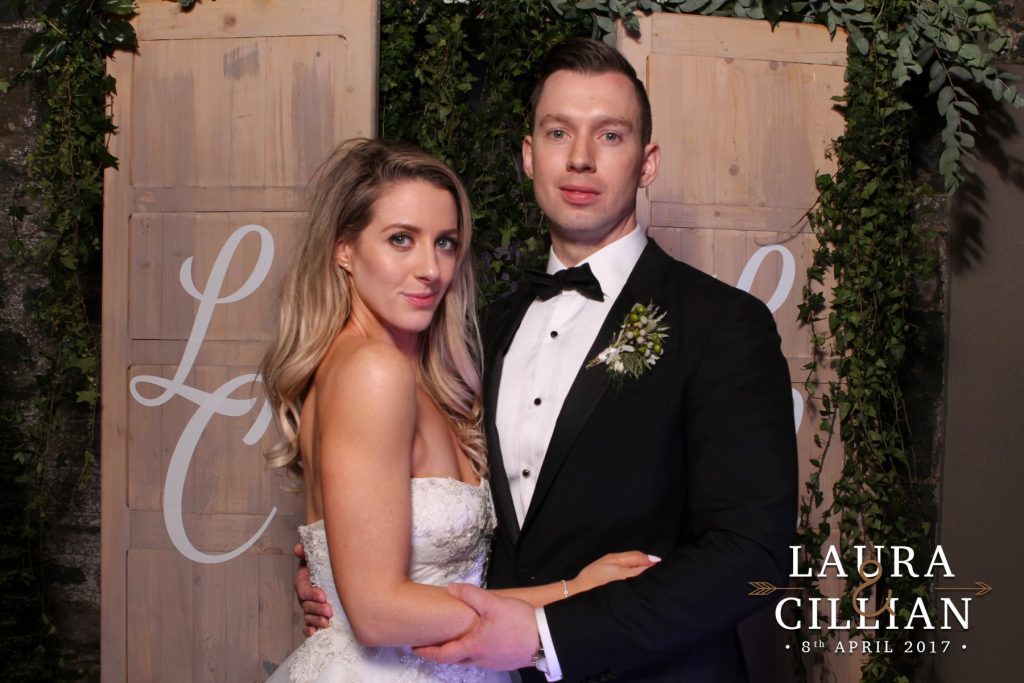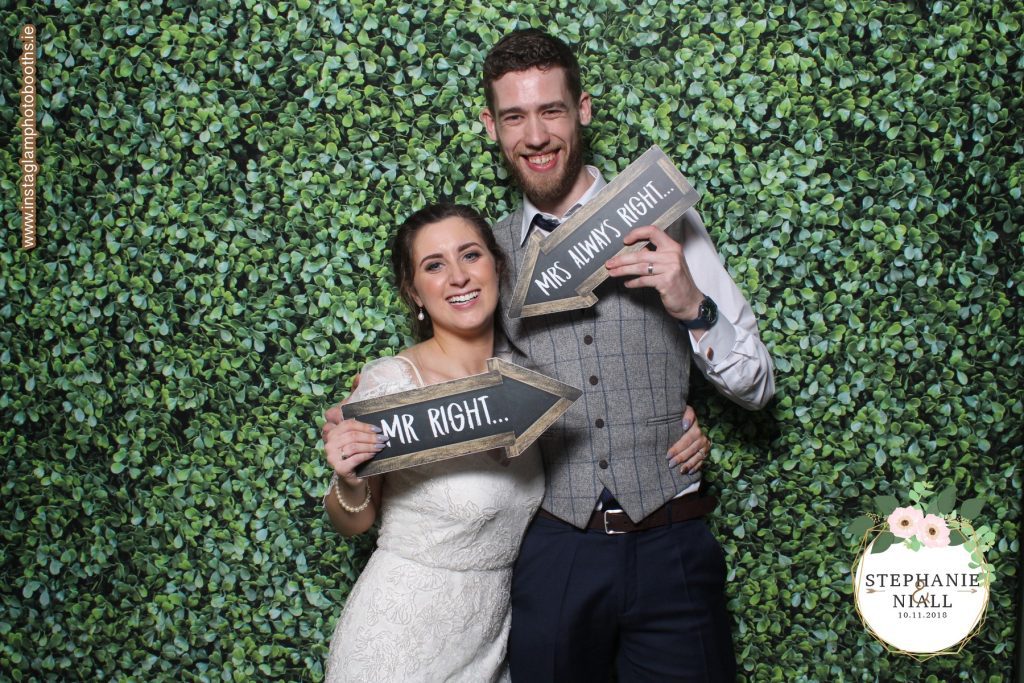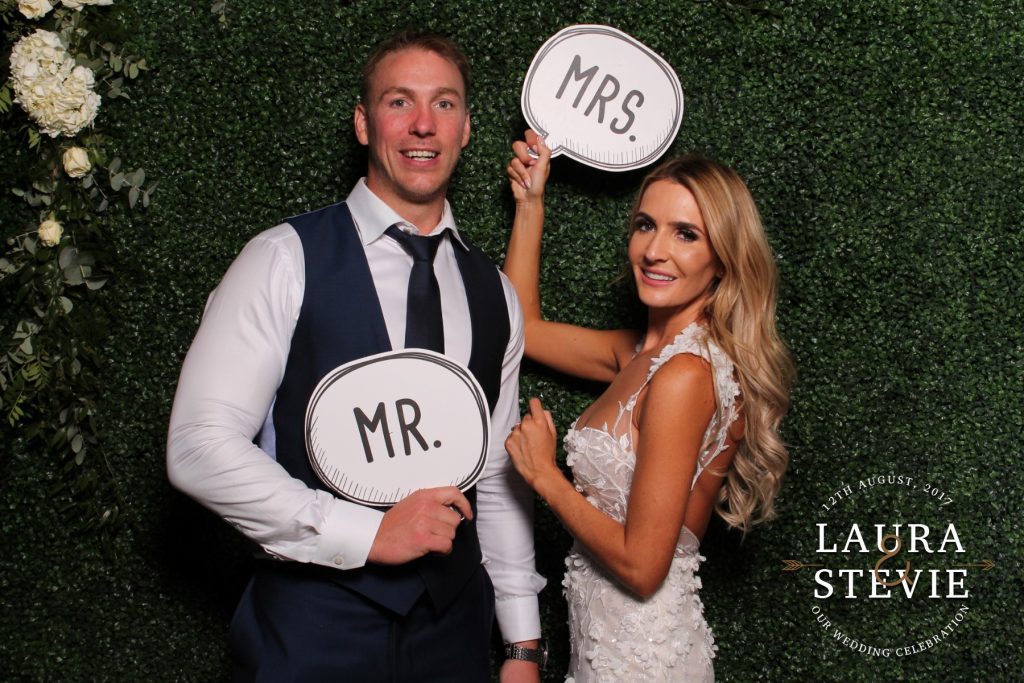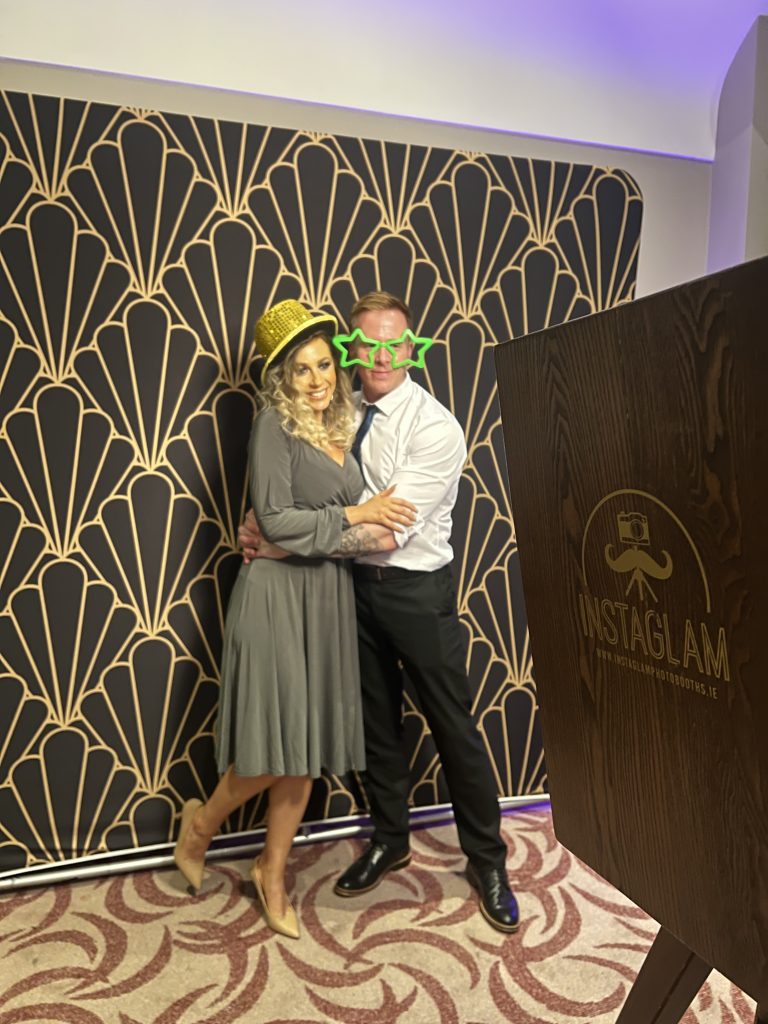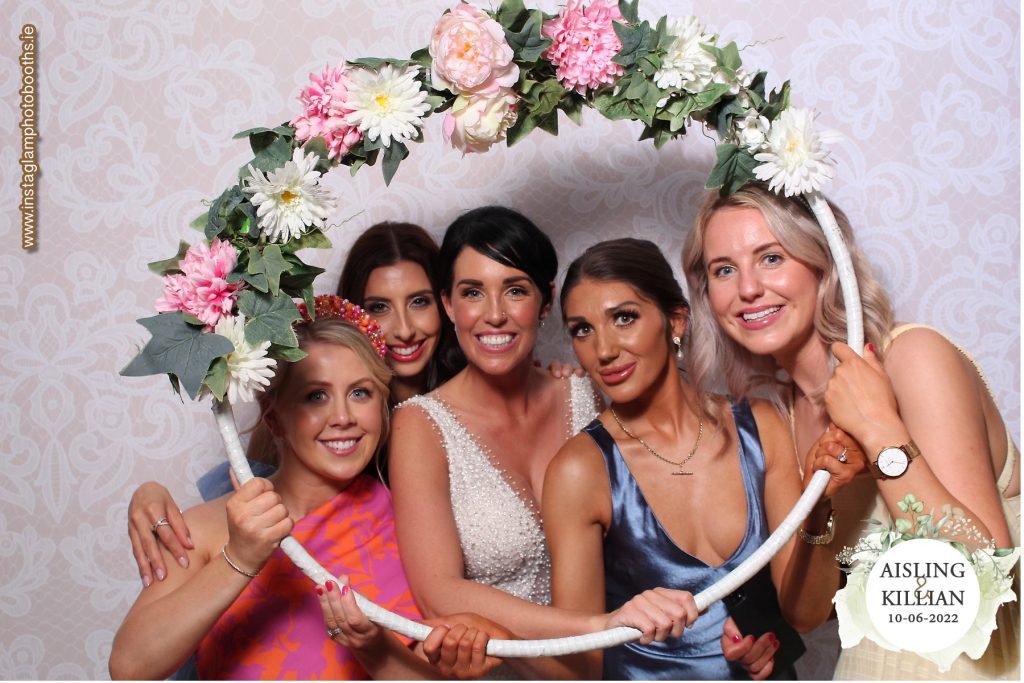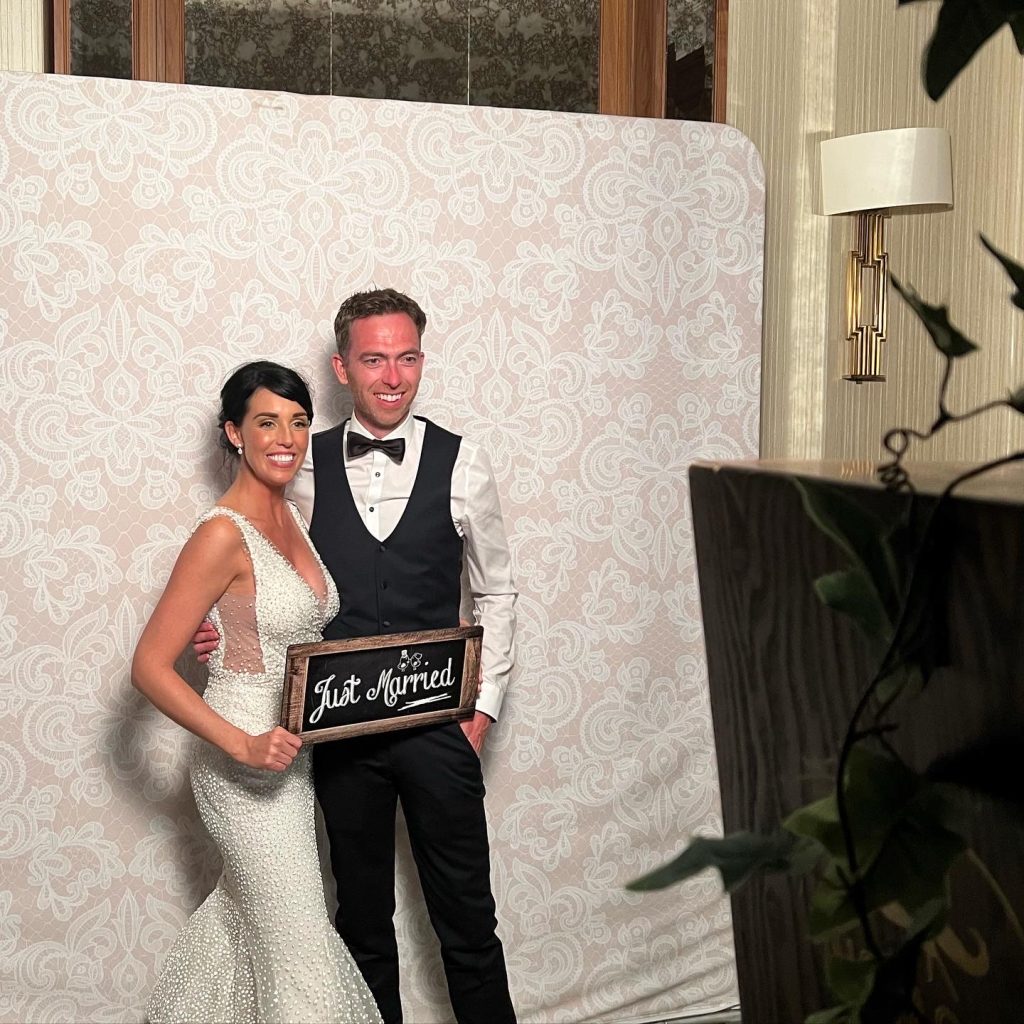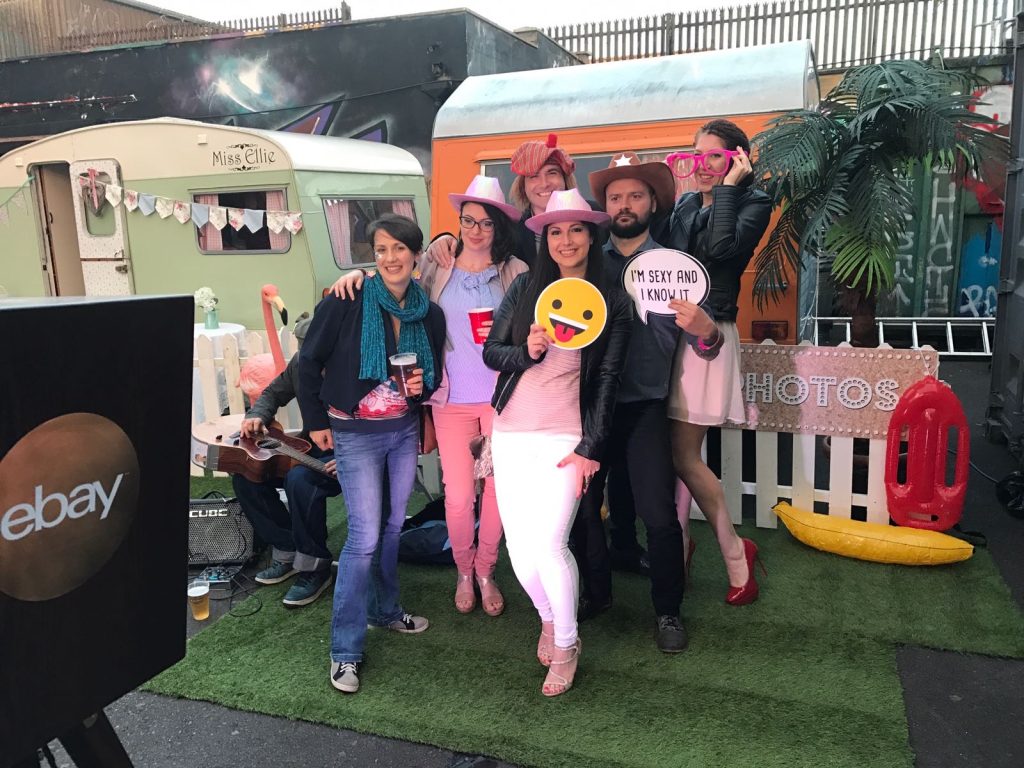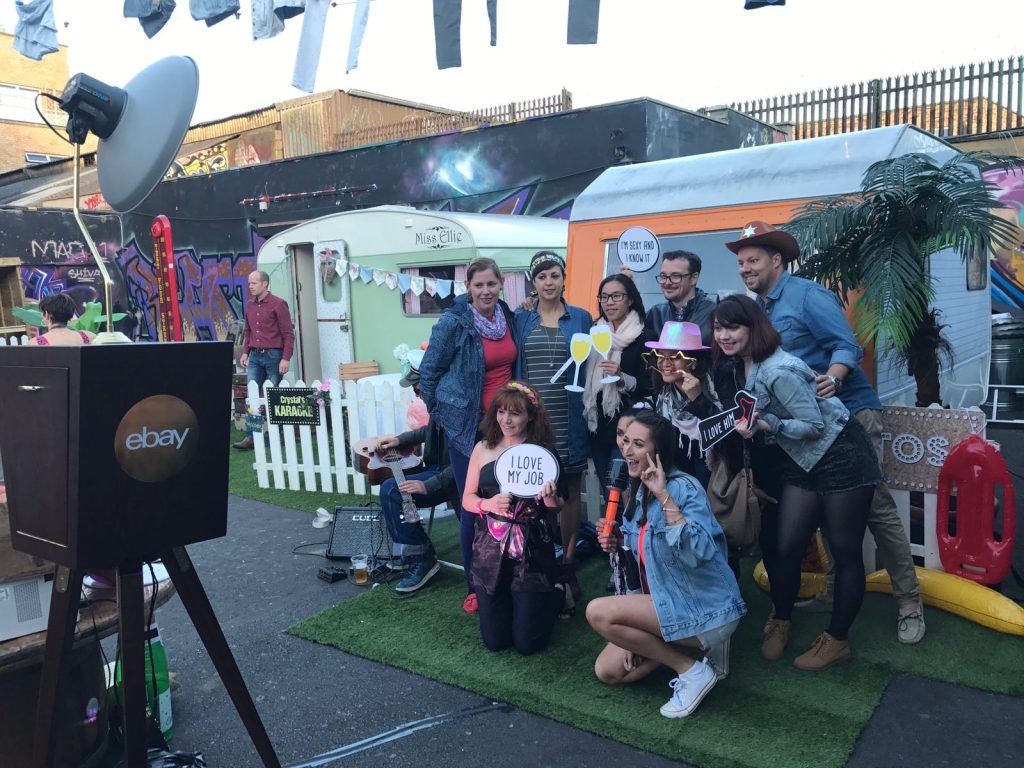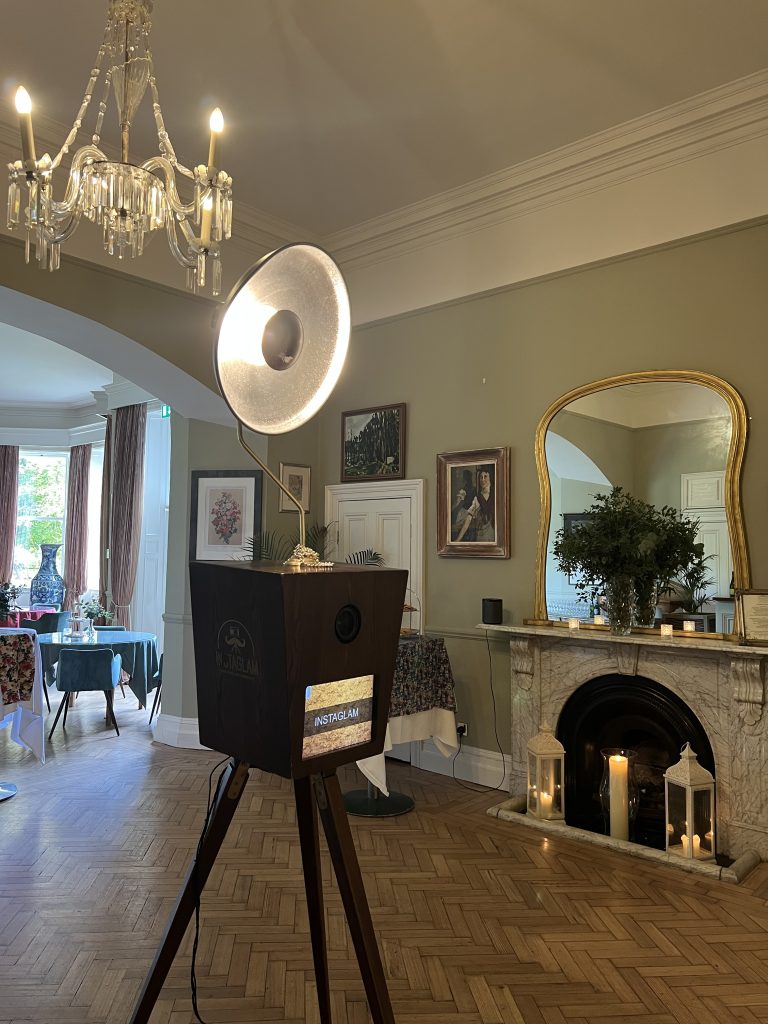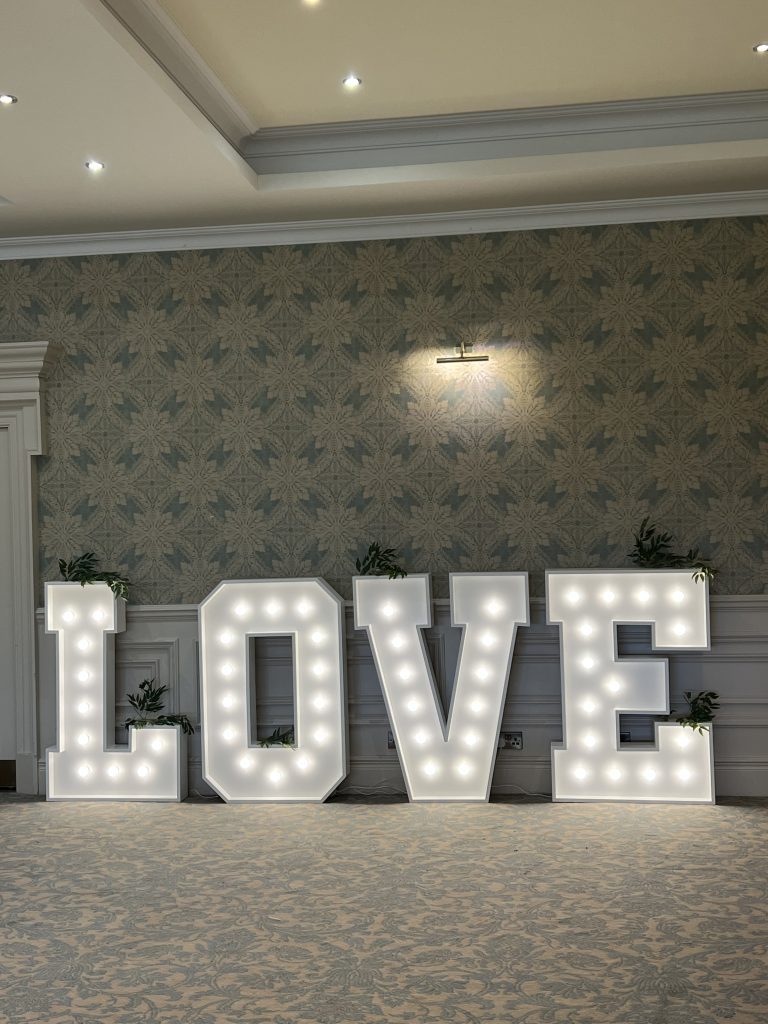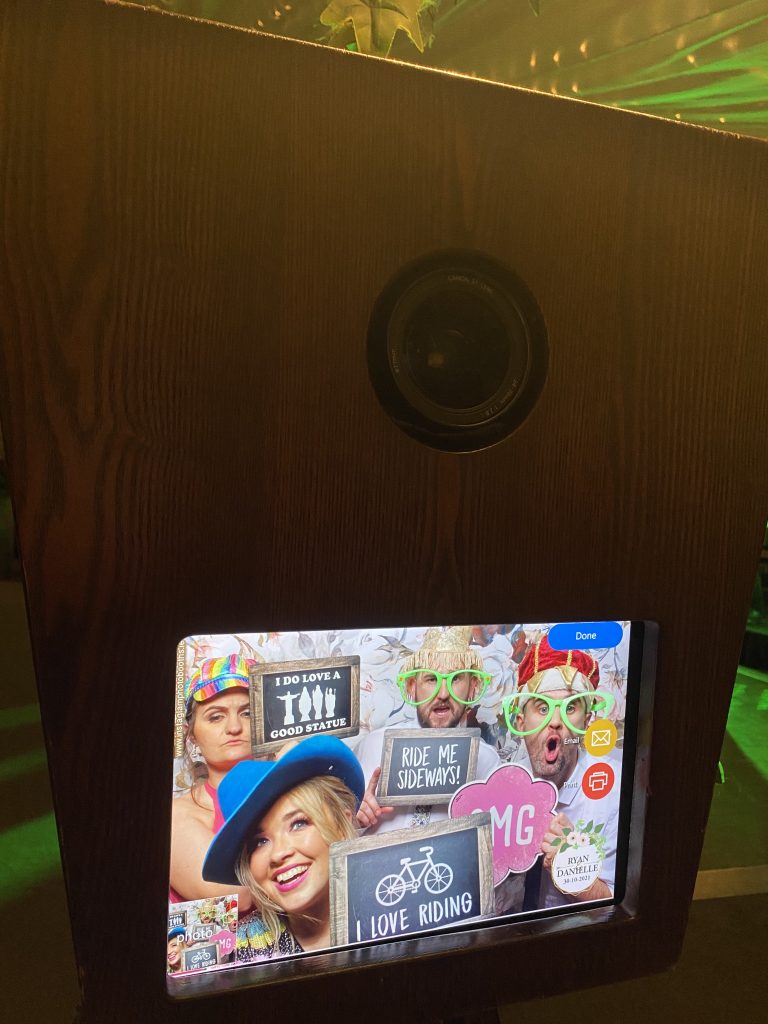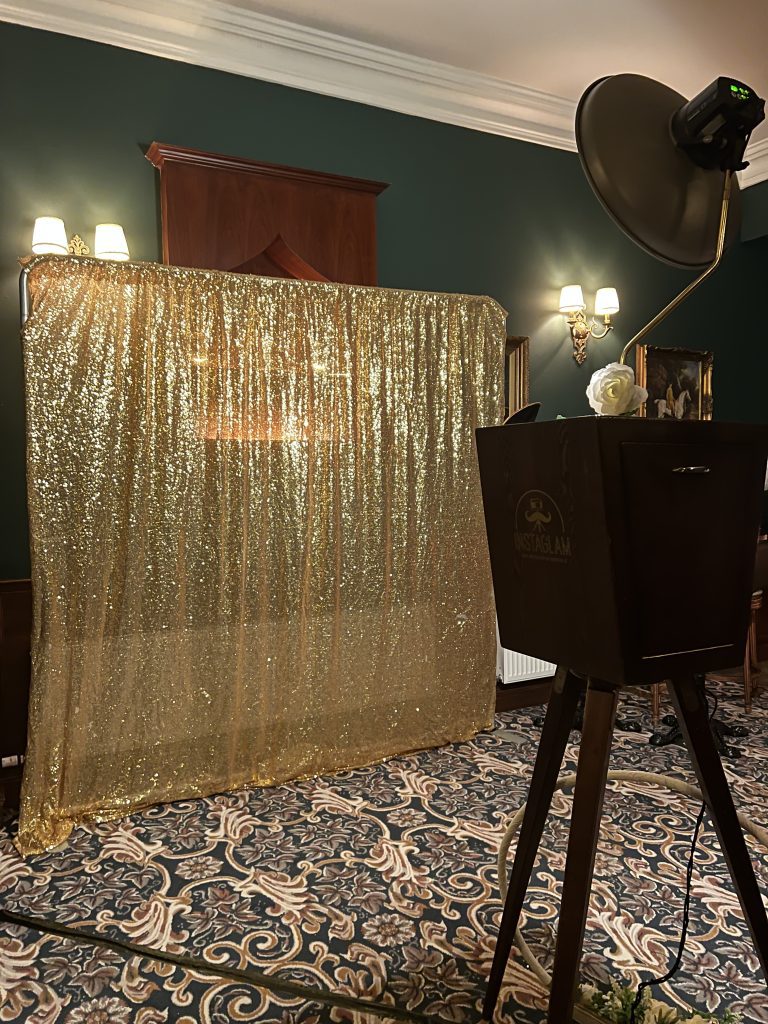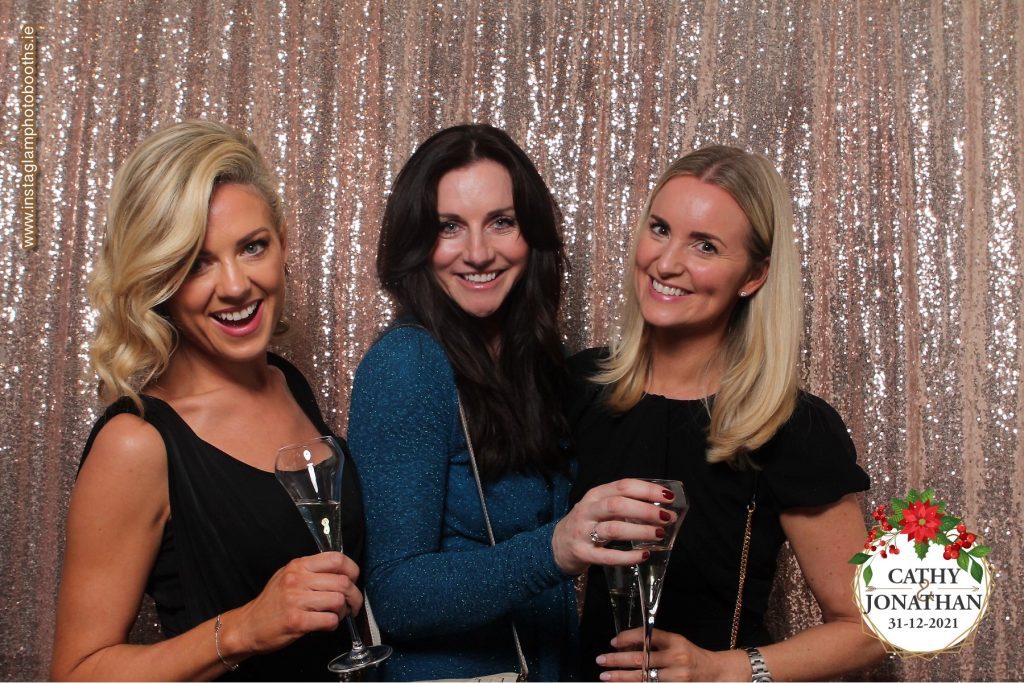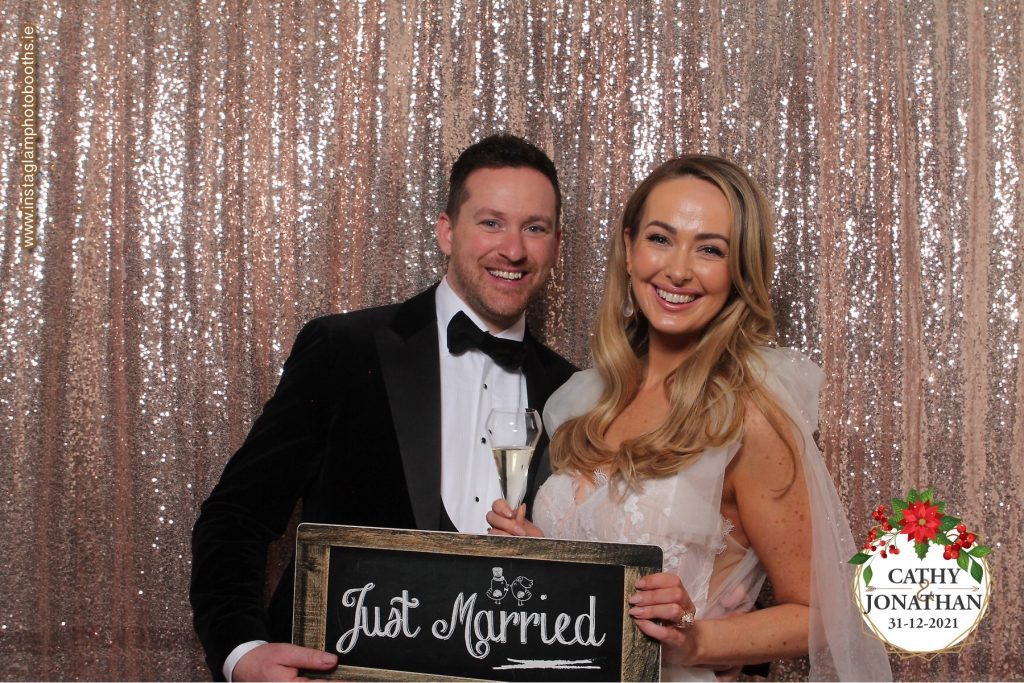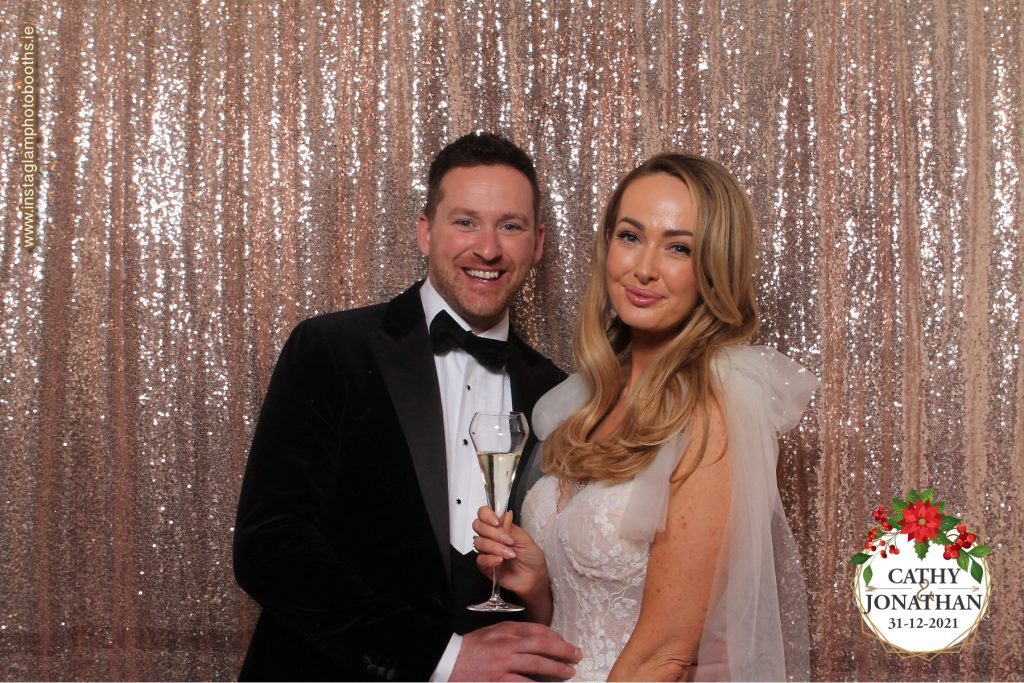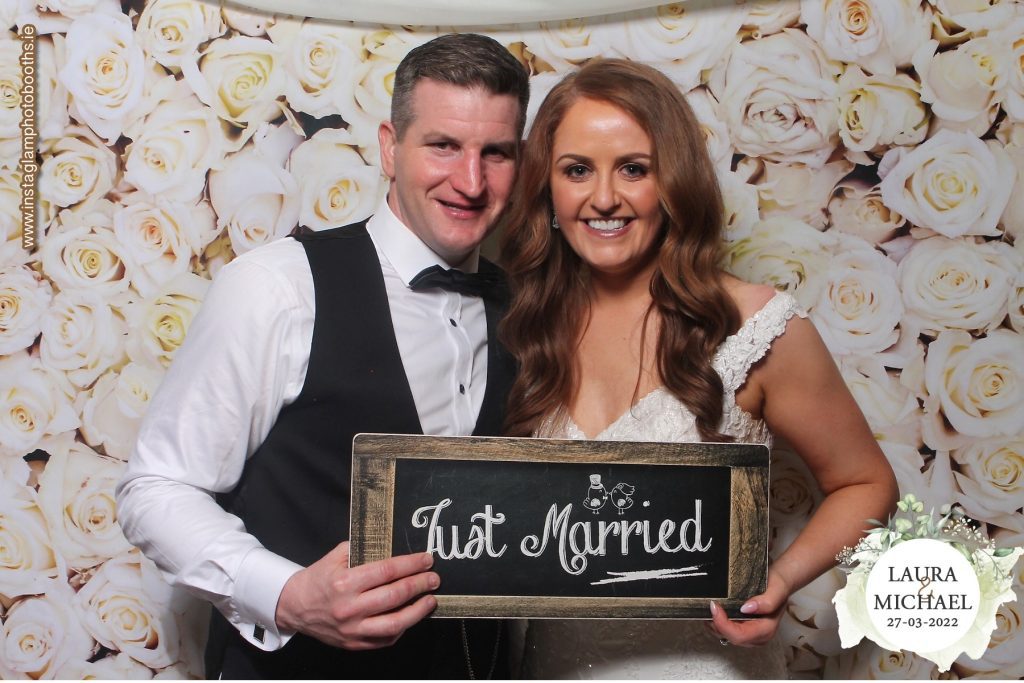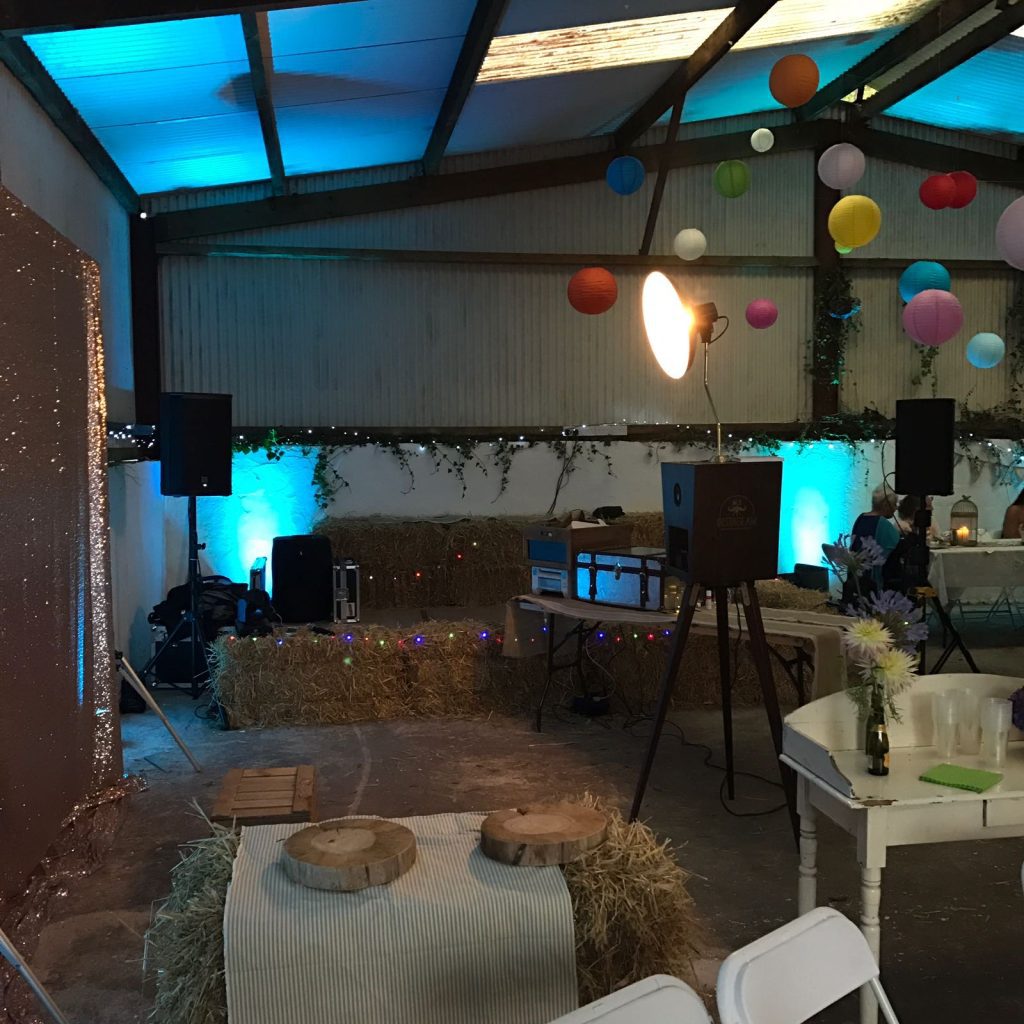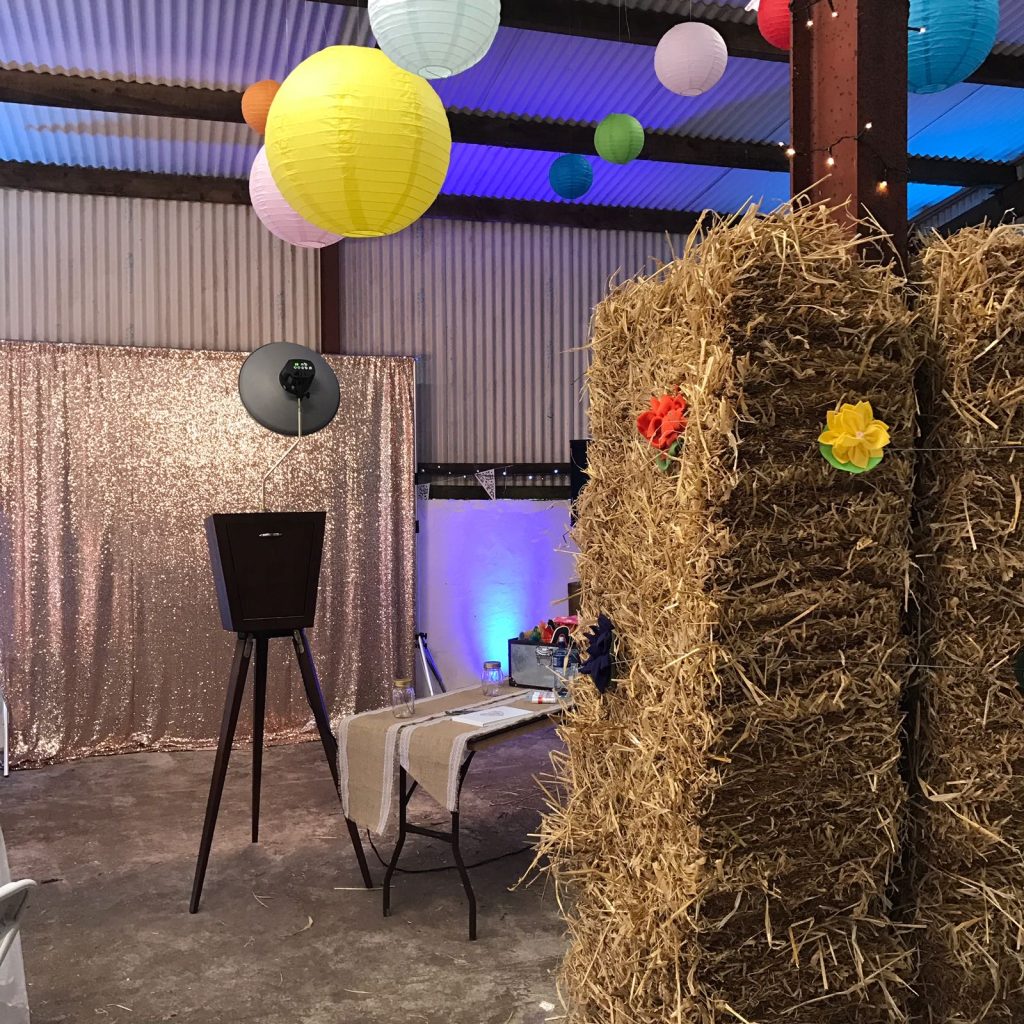 "Booking an Instaglam photobooth for our wedding was the best thing ever! We booked the vintage tripod with a gorgeous vintage floral backdrop. We also had a gorgeous neon cake backdrop that looked fabulous behind the cake saying "happily ever after". All of our guests , especially the kids had such fun with it! The kids were rounding all the adults up for photos and the fun they all had was just brilliant! The team that was onsite were great with everyone-so professional and friendly! They even did up an album for us of everyone's pictures and got them to write some messages for us! It is a gorgeous keepsake. Thank you Alan and the instaglam team! You made the evening for us and our guests! Xx

Niamh & Colin
"Instaglam was a real hit at our wedding. The quality of the pictures are amazing and we loved looking through the guestbook the next day with all the photos and messages from our guests. It was arranged perfectly. Alan was an absolute pleasure to deal with. I think the quality of the props and photographer really are a step above. There were loads of photos that had us rolling around laughing but he also managed to get some nice ones of us too! Highly recommend!

Richie & Grace
"I loved having Instaglam as part of my wedding day, they captured great photos of all my guests and I got a lovely photo album to cherish the memories. Alan and his team where amazing to deal with nothing was a problem and they were so friendly and professional. I recommend anyone getting married to book with them.

Kerry & Donal
"We loved Instaglam. Our guests had so much fun. It was a fantastic addition to our wedding and we now have some very funny photos with lovely and funny messages from our guests in the guestbook. As with so many couple over the last 2 years we have had to postpone our wedding numerous times. Alan and the team were so accommodating, it was never a problem to move the booking. The arrived and set up without us having to do anything and we certainly made the most of it. Thank you Alan, we would highly recommend this for any wedding.

Nicola & Gareth
"This was one of the highlights of our wedding day for our guests! Everyone had a great laugh with the photobooth and got some fun pictures. Alan from Instaglam was an absolute gent to deal with especially with two postponements, there was nothing too small or big that he couldn't help with! Our attendant on the day was really friendly and helpful! Would definitely recommend again and again!

Laura & John
"We had the Instaglam Vintage booth at our wedding last month, and it was amazing! These guys were so great to deal with & nothing was to much to ask! All our guests young & old, made the most of the booth over the 3 hours & we received a beautiful wedding Album filled with photos at the end of the night! Thank you so much Alan & team, thrilled we booked with Instaglam x

Christine & Niall
"Where do we start with Instaglam, Alan was on point with communications prior to our wedding, we got to choose the backdrop for our pictures & they brought all the props. They went down as an absolute hit at our wedding, our guests loved them, they loved that they could take a away the pictures as a wedding memoir & we loved that we could get a copy of each picture taken & a signed guestbook. Having Instaglam there brought guests together. They were so interactive & patient with our guests. Thanks so much Instaglam team.

Joanne & David
"*" indicates required fields
Stay up to date
Fun for the festive period!